Sunday – 8:30am and 11:00am
1st Sunday – 10am in Parish Hall
Wednesday Eucharist – 6pm
Mon & Wed – Morning Prayer @ 9am
Our Vision is to be relevant to the Lake Region Community; serving and drawing others to the Gospel of Jesus Christ as a growing Episcopal Church.  Please join us!
Server Schedule January through March 2019
Colossians – The Second Sunday in Lent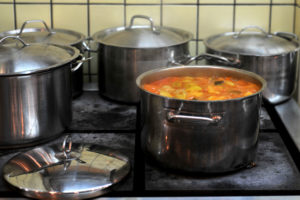 March 27 – Lenten Soup Supper – 6pm
Trinity hosts the Soup Supper and Program in Melrose, beginning at 6pm

March 21 – Grill-n-Chill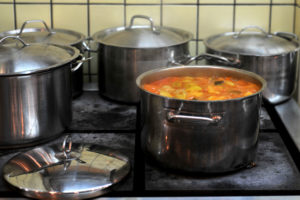 March 20 – Lenten Soup Supper – 6pm
St. Mark's hosts the Soup Supper and Program in Starke, beginning at 6pm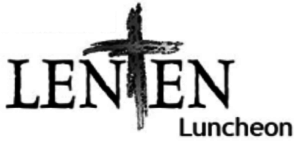 March 20 – Lenten Community Lunch
Trinity hosts this week's lunch, beginning at noon.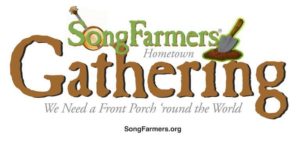 Saturday, March 16 – SongFarmers
Join us for the March SongFarmers Gathering at Trinity, 7-9pm.  Whether a new or seasoned musician, singer, or just love good music you are welcome! Bring your guitar, fiddle, ukulele, banjo, mandolin, dulcimer or upright bass…or just sing along with the musicians.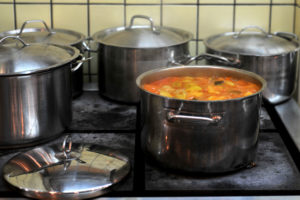 March 13 – Lenten Soup Supper – 6pm
The first in our series of Wednesday Soup Suppers and Programs will be held at Trinity.  Please contact Cinnie to sign-up to bring soup, fruit, bread, or to set-up/clean-up.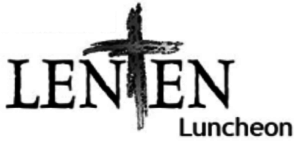 March 13 – Lenten Community Lunch
St. William's Catholic Church, in Keystone Heights hosts the first Lenten Luncheon, beginning at noon.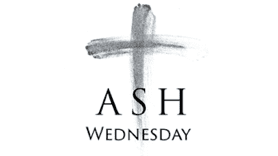 March 6 – Ash Wednesday
Services at noon and 6pm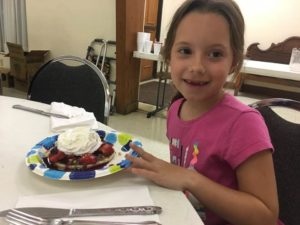 March 5 – Pancake Supper
The scouts of Boy Scout Troop #109 are serving pancakes for dinner for all, beginning at 5:30pm. You can expect pancakes with all the works! For the adventuresome, there are fruit toppings and whipped cream in addition to a variety of syrups. Ham, juice, and coffee complete the meal.  The cost is $5.00 a person, but not more than $20.00 per family.

Tuesday, March 5 – ECW
The monthly ECW meeting begins at 10am in the Wicker Room.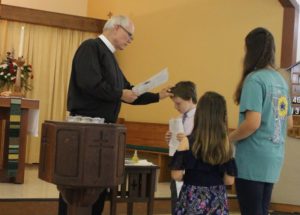 Sunday, March 3
Baptismal Celebration
Welcoming the newly baptized!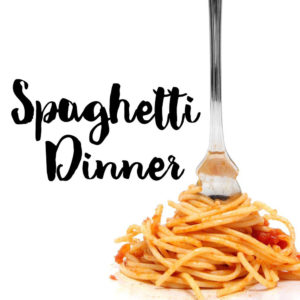 February 27 – 4th Wednesday!
The Spaghetti Dinner this month will be on Feb. 27th at 6:00pm, and the speaker for the evening is Joan Vaughn, one of the founders of Lake Area Ministries Food Pantry.
If you haven't had a chance to come to one of the dinners yet, the food is always delicious and the speakers are very interesting.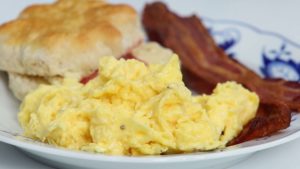 February 23
Men's Breakfast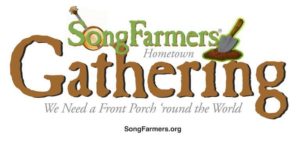 Saturday, February 16 – SongFarmers
Great turnout of musicians and appreciative audience.   Thank you for your support!
Next SongFarmers Gathering – March 16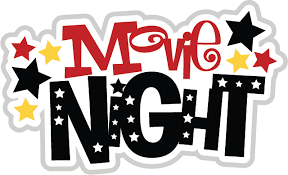 Thursday, February 14 – Movie Night
Doors open at 6pm
Movie starts at 6:30pm
filmed entirely on location in Singapore and Malaysia, this 2018 romantic comedy is sure to give us a fun evening! Rumor has it, there might even be special Valentines treats along with the drinks and popcorn. As always, all are welcome and everything is free!

Tuesday, February 5 – ECW
The monthly ECW meeting begins at 10am in the Wicker Room.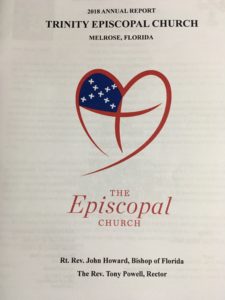 February 3 – The Annual Meeting
Many thanks to outgoing vestry members, Joyce Chesnut and Brian McRae for three years of service. New vestry members, Jean Giesel and George Letchford were voted in by acclamation. A report of the Diocesan Convention was made by Fr. Tony and Elaine Ashley.  If you were not able to attend the meeting or you did not receive the Annual Report, there are copies in the office.
Sunday, February 3 – 10am
1st Sunday Service & Annual Parish Meeting
Each year Trinity has an annual meeting during which everyone is given a copy of the written annual report, including reports of the previous year's activities by each of our ministries. The Treasurer will go over the coming year's budget, and we will elect two new Vestry members, a convention delegate and an alternate. Please plan to attend and enjoy a wonderful pot luck lunch as well!

Saturday, January 26
176th Diocesan Convention
Our delegates are Wells and Delia Hood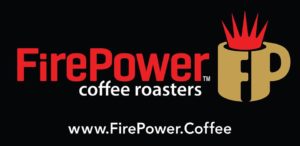 Wednesday, January 23 – 4th Wednesday
6:30pm-Dinner/7:00pm-Speaker
A fantastic spaghetti super, prepared by John Katterhenry and friends, was followed by a delicious sampling of coffees and an interesting presentation by William Beck of FirePower Coffee Roasters LLC.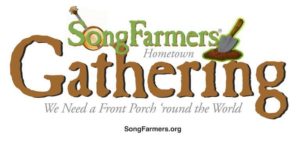 Saturday, January 19 @ 7pm
Trinity Episcopal hosted the inaugural meeting of the Melrose Chapter of SongFarmers, a gathering of local musicians and singers who came together to share their talents; bringing instruments, voices, or listening ears for a wonderful evening of picking, playing and singing. Everyone welcome!
Next SongFarmers Gathering in Melrose is Saturday, February 16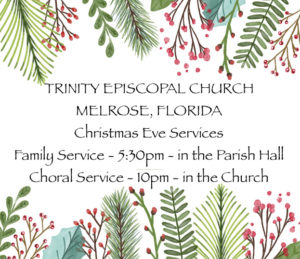 Christmas Eve
Glorious services at both 5:30pm and 10pm celebrated the birth of Jesus with jubilant praise!  Venite adoremus Dominum!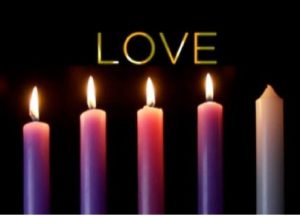 Sunday, December 23 – Advent 4
LOVE
Purify our conscience, Almighty God, by your daily visitation, that your Son Jesus Christ, at his coming, may find in us a mansion prepared for himself; who lives and reigns with you, in the unity of the Holy Spirit, one God, now and for ever.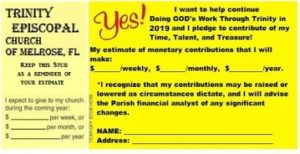 2019 Pledge Drive
"Love is unselfish and sacrificial."
– Bishop Curry
If you have not yet pledged for 2019, please do so…this is so important for budgeting and to help us all do God's work! As you know, Trinity needs to know what we can afford in 2019 and are only asking for our Trinity family to give back a little of what God has given us.  http://www.trinitymelrosefl.org/giving/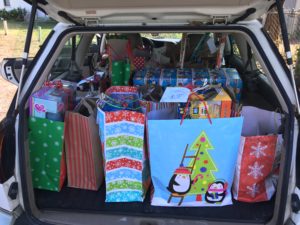 Angel Tree
Delivered!
Many thanks to all!
Sunday, December 16 – 4pm
Carols, Cookies, and Cocoa!
Please bring your favorite cookies with the recipe.  Joyful guitars will play all of your favorite Christmas Carols.  Come enjoy the happy fellowship!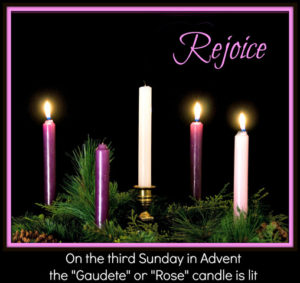 Sunday, December 16 – Advent 2
REJOICE!
Stir up your power, O Lord, and with great might come among us; and, because we are sorely hindered by our sins, let your bountiful grace and mercy speedily help and deliver us; through Jesus Christ our Lord, to whom, with you and the Holy Spirit, be honor and glory, now and for ever. Amen.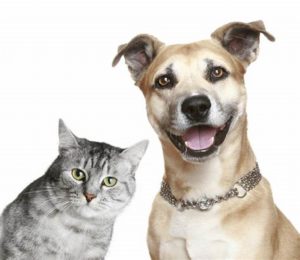 Saturday, December 15 – noon
December ECW Potluck and Meeting
Everyone is asked to bring a bag of pet food for LAM.  All women of the church are considered members of ECW, so please come and join the fun!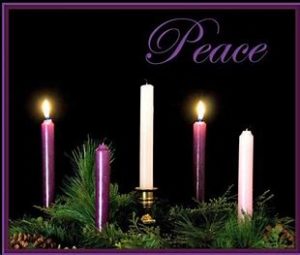 Sunday, December 9 – Advent 2
Merciful God, who sent your messengers the prophets to preach repentance and prepare the way for our salvation: Give us grace to heed their warnings and forsake our sins, that we may greet with joy the coming of Jesus Christ our Redeemer; who lives and reigns with you and the Holy Spirit, one God, now and for ever. Amen.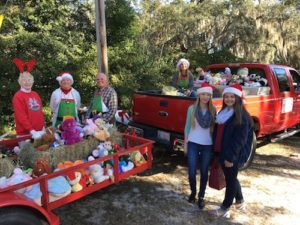 Saturday, December 8
Merry Melrose 
Trinity was ready!  During the parade, people of Trinity handed out stuffed animals to children in the crowd.  Following the parade, the women sold some wonderful things from the Thrift Shop and the men served delicious Gumbo and Chili.
Inside, we had the Nativity Walk, with Nativities from all over the world and some that hold their own interest from years gone by or with very special memories.  Another table had nativities and things which children were free to handle.  There was also be hot cocoa and cookies for everyone and wonderful Christmas music.  Many thanks to ALL who participated!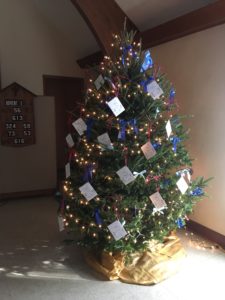 Sunday, December 2
Angel Tree
Thank you Angels!
Reminder: Please bring the unwrapped gifts in a bag with the angel envelope attached to it to the CHURCH OFFICE by Thursday, December 13, OR, you may also bring it to CHURCH on Sunday, December 16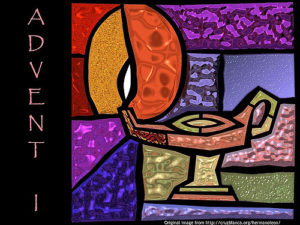 Sunday, December 2 – Advent 1
Almighty God, give us grace to cast away the works of darkness, and put on the armor of light, now in the time of this mortal life in which your Son Jesus Christ came to visit us in great humility; that in the last day, when he shall come again in his glorious majesty to judge both the living and the dead, we may rise to the life immortal; through him who lives and reigns with you and the Holy Spirit, one God, now and for ever. Amen.
Other 2018 Events
 On-going programs:

The Home Fellowship meeting at Fr. Tony's and Ann's starts at 6:00pm every Monday evening.  We are currently studying Ephesians.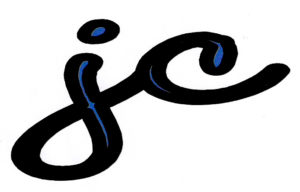 Sunday School – JC and the Gospel!
JC and the Gospel – Sundays at 9:30am in the Forum Room.  Everyone is welcome!  It's a fun and informative class and discussion.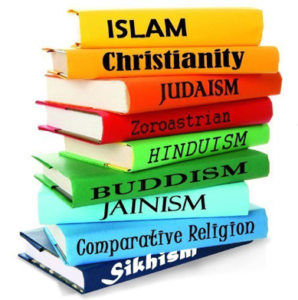 Tuesday Afternoon Study is held at 1:30 in the Wicker Room.  Everyone is welcome!  Most lessons will be independent and not depend on having been here the prior week, so if you need to miss one or two, that won't mean you have to miss the others.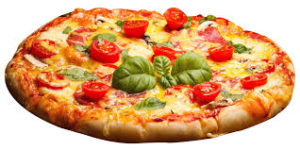 Betty's on Tuesdays at noon. There is often a discussion of the coming week's lessons and sometimes just a discussion, but it's always fun and interesting!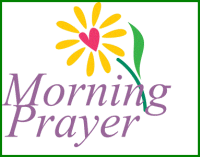 Morning Prayer Monday and Wednesday @9:00am
Everyone is welcome to the service which brings much
tradition and is part of the history of the Episcopal
Church. Plus, it's a wonderful way to start the day!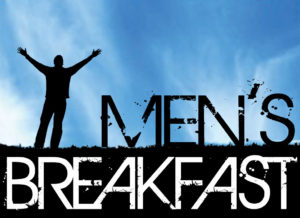 Trinity Men's Club Breakfast
Last Saturday of each month
Begins at 8:30am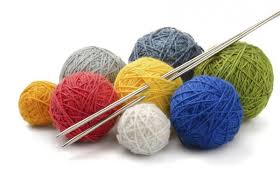 Sister's Circle
Tuesdays at 10am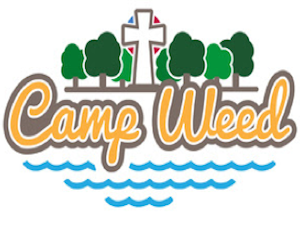 Online registration for Camp Weed events
Summer Camp, Happening, The Bishop's Institute, Cursillo, Vocare, BreakOut!, New Beginnings and more;  click on the Camp Weed logo at left.