Sunday – 8:30am and 11:00am
1st Sunday – 10am in Parish Hall
Wednesday Eucharist – 6pm
Mon & Wed – Morning Prayer @ 9am
Our Vision is to be relevant to the Lake Region Community; serving and drawing others to the Gospel of Jesus Christ as a growing Episcopal Church.  Please join us!
Server Schedule January through March 2019
Colossians – Sunday 3 Advent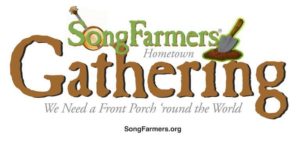 Saturday, January 19 @ 7pm
Trinity Episcopal will host the inaugural meeting of the Melrose Chapter of SongFarmers, a gathering of local musicians and singers who come together to share their talents. Bring your instruments, voices, or listening ears for a wonderful evening of picking, playing and singing. Everyone welcome!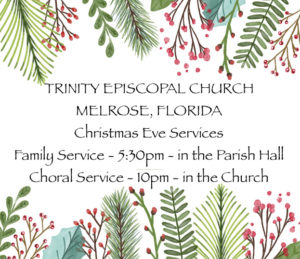 Christmas Eve
Glorious services at both 5:30pm and 10pm celebrated the birth of Jesus with jubilant praise!  Venite adoremus Dominum!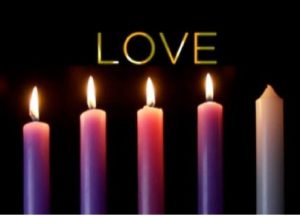 Sunday, December 23 – Advent 4
LOVE
Purify our conscience, Almighty God, by your daily visitation, that your Son Jesus Christ, at his coming, may find in us a mansion prepared for himself; who lives and reigns with you, in the unity of the Holy Spirit, one God, now and for ever.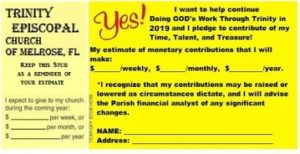 2019 Pledge Drive
"Love is unselfish and sacrificial."
– Bishop Curry
If you have not yet pledged for 2019, please do so…this is so important for budgeting and to help us all do God's work! As you know, Trinity needs to know what we can afford in 2019 and are only asking for our Trinity family to give back a little of what God has given us.  http://www.trinitymelrosefl.org/giving/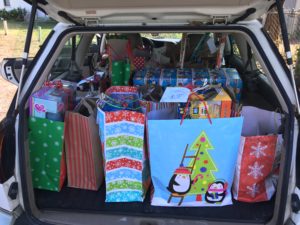 Angel Tree
Delivered!
Many thanks to all!
Sunday, December 16 – 4pm
Carols, Cookies, and Cocoa!
Please bring your favorite cookies with the recipe.  Joyful guitars will play all of your favorite Christmas Carols.  Come enjoy the happy fellowship!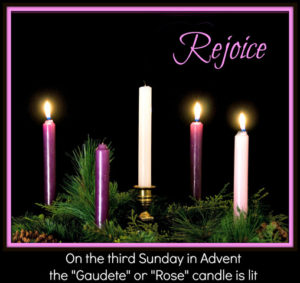 Sunday, December 16 – Advent 2
REJOICE!
Stir up your power, O Lord, and with great might come among us; and, because we are sorely hindered by our sins, let your bountiful grace and mercy speedily help and deliver us; through Jesus Christ our Lord, to whom, with you and the Holy Spirit, be honor and glory, now and for ever. Amen.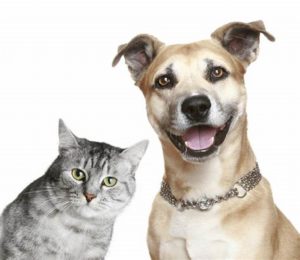 Saturday, December 15 – noon
December ECW Potluck and Meeting
Everyone is asked to bring a bag of pet food for LAM.  All women of the church are considered members of ECW, so please come and join the fun!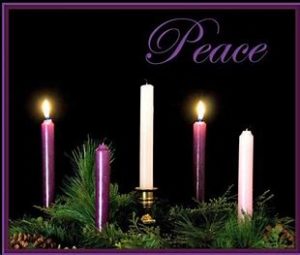 Sunday, December 9 – Advent 2
Merciful God, who sent your messengers the prophets to preach repentance and prepare the way for our salvation: Give us grace to heed their warnings and forsake our sins, that we may greet with joy the coming of Jesus Christ our Redeemer; who lives and reigns with you and the Holy Spirit, one God, now and for ever. Amen.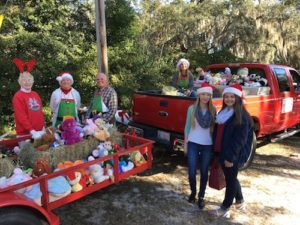 Saturday, December 8
Merry Melrose 
Trinity was ready!  During the parade, people of Trinity handed out stuffed animals to children in the crowd.  Following the parade, the women sold some wonderful things from the Thrift Shop and the men served delicious Gumbo and Chili.
Inside, we had the Nativity Walk, with Nativities from all over the world and some that hold their own interest from years gone by or with very special memories.  Another table had nativities and things which children were free to handle.  There was also be hot cocoa and cookies for everyone and wonderful Christmas music.  Many thanks to ALL who participated!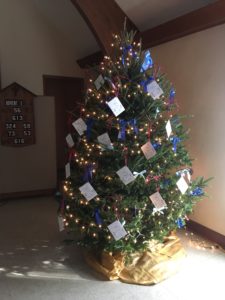 Sunday, December 2
Angel Tree
Thank you Angels!
Reminder: Please bring the unwrapped gifts in a bag with the angel envelope attached to it to the CHURCH OFFICE by Thursday, December 13, OR, you may also bring it to CHURCH on Sunday, December 16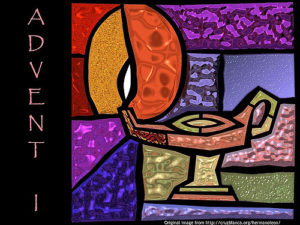 Sunday, December 2 – Advent 1
Almighty God, give us grace to cast away the works of darkness, and put on the armor of light, now in the time of this mortal life in which your Son Jesus Christ came to visit us in great humility; that in the last day, when he shall come again in his glorious majesty to judge both the living and the dead, we may rise to the life immortal; through him who lives and reigns with you and the Holy Spirit, one God, now and for ever. Amen.
Thursday, November 22 ~ 11am – 2pm
Thanksgiving in the Park
Hundreds were served at the annual Thanksgiving Day dinner in Heritage Park. Congratulations to Linda Wilcox for coordinating this event and many thanks to all of the helping hands for a successful day!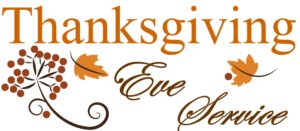 Wednesday, November 21- 6pm
Thanksgiving Eve Service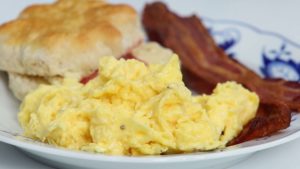 Saturday, November 17
Men's Club
Breakfast!

Thursday, November 15
Grill-n-Chill – 7pm
All men of the church and community are invited to join in the fun of Grill and Chill so come along and bring your friends.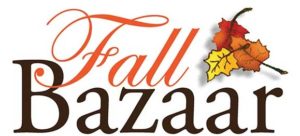 November 9-10
TRINITY EPISCOPAL CHURCH FALL BAZAAR
Friday 2-6pm and Saturday 9am-3pm
Chili Supper Friday starting at 3pm
Barbecue Lunch on Saturday, 11am to 1pm.
New this year is a book nook for relaxing and browsing. Also included are bake sale, jams, jellies, pickles, and antiques, furniture, collectibles, art, quality housewares, renewed, recycled, and repurposed items, plants, Christmas selection, crafts, jewelry, and quality new clothes. Please save any grocery store wine bags you might have for the bazaar.   They work really well for packing the jams, jellies, etc.  And, think about what you might be able to contribute to the bake sale.  Remember if you have any old, broken or damaged jewelry we are also collecting that and you may drop it off at the office or give it to Carol Flynn.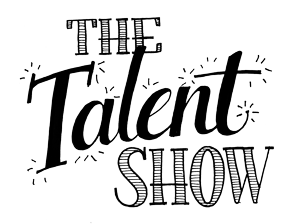 October 20 – 7pm
THE TRINITY TALENT SHOW
Many thanks to the those who participated in the Trinity Talent Show!  The event was a successful one for the Outreach Committee – all proceeds support our Outreach Ministry.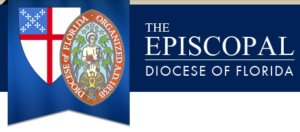 October 18, 2018
A Word from the Bishop:
Responding to Hurricane Michael
Episcopal Relief & Development
ERD Hurricane Relief Fund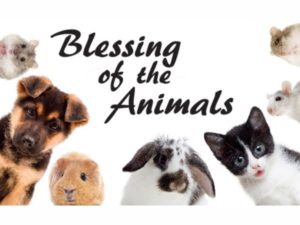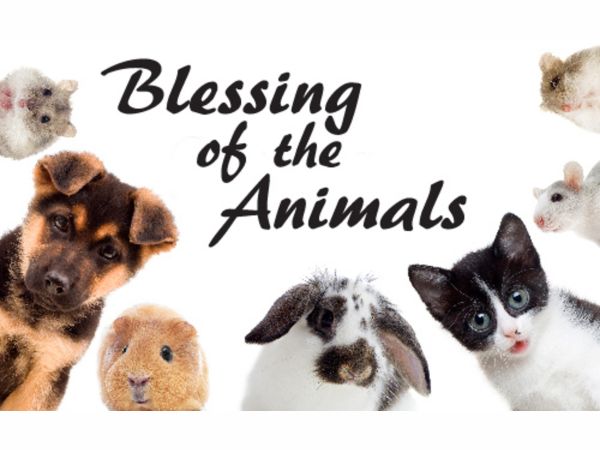 Saturday, October 6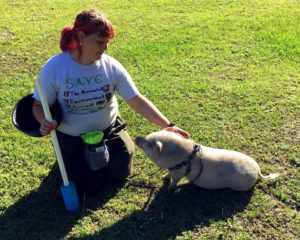 Blessing of the Animals
Please mark your calendar for the Blessing of the Animals on Saturday, October 6, at 10 am in Heritage Park. We have a special guest coming from Rooterville, a pot-bellied pig! Please invite friends and neighbors to come and bring their pets. Dogs should be kept on a leash and kitty-cats  in a carrier.  All critters welcome!  Treats and water for the animals and cookies and lemonade for people!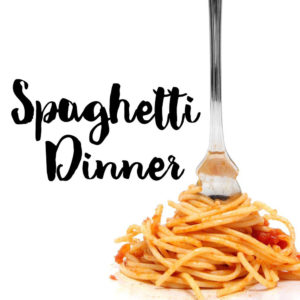 Wednesday, September 26 – 4th Wednesday Dinner
The speaker, Rebecca Padgett of Penney Farms, will presented a program on the history and mission of Penney Farms. The interesting presentation also included a video describing life there.

Thursday, September 20
Grill-n-Chill
The men enjoyed a special treat: Will brought a mess of fresh fish and fried them up for a record 14 men present; french fries, hush puppies, cole slaw and grits completed the fabulous meal!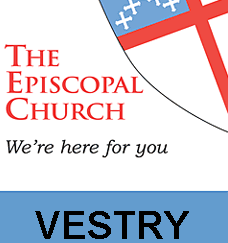 Wednesday, September 19
Vestry Meeting
7:00pm
Forum Room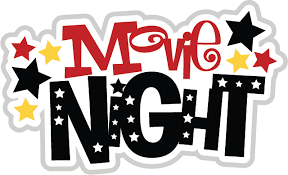 Thursday, September 13 – 6pm
As always, there will be popcorn, drinks and candy available. We are always happy to have guests and visitors at the movies, so bring your friends along!!
Inspired by the New Testament book Acts of the Apostles, the story focuses on Luke, a Greek physician and colleague of Paul's in setting up early Christian communities.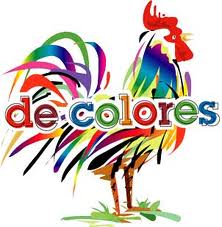 Sunday, September 9 – Ultreya @ St. Mark's
Ultreya is a monthly reunion of Cursillistas (folks that have attended a weekend event), and the location of Ultreya rotates each year among the parishes in each region of the diocese.
St Mark's will host Ultreya for the Santa Fe region, which will begin at 4:00 and conclude with a covered-dish meal. Please mark your calendars and plan to be here.

Tuesday, September 4 – ECW @ 6:30pm
The first ECW Meeting after a summer break is Tuesday. There will be a salad bar dinner meeting starting at 6:30 and Zumba following.

Sunday, September 2 – First Sunday
The first Sunday service will be in the parish hall at 10am. Our usual 1st Sunday potluck lunch follows the service. This is a great day to bring friends and neighbors to Trinity.

Saturday, September 1
Pulled Pork Bar-B-Que
10am-2pm
$8.00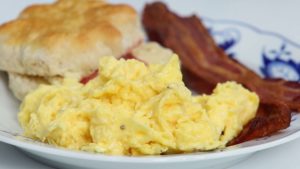 August 26 – Men's Club
Breakfast!

August 16 – Men's Club – 7pm
Just bring your own meat and beverage, we'll provide baked potatoes and a garden salad.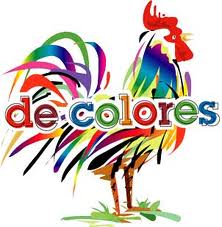 August 12 – Ultreya @4pm in Melrose
River and Santa Fe Regions
Ultreya is a monthly gathering for Eucharist and fellowship after Cursillo. Anyone who has attended or is interested in attending Cursillo is invited to attend Ultreya.  Eucharist is at 4:00pm with a pot luck dinner to follow the service.

Cursillo is a renewal weekend sponsored by the Episcopal Church. The next Cursillo will be September 27-30 for men and October 4-7 for women.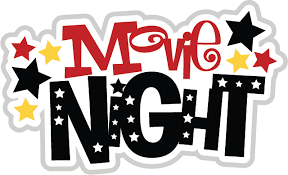 August 9 – Movie Night
This Thursday is Movie Night at 6:00pm in the parish hall.  As always, everyone is invited and the movie as well as the popcorn, drinks and candy will all be free.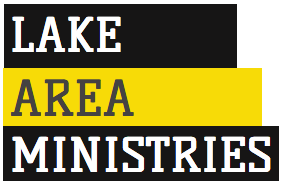 Sunday, August 5 – First Sunday of the Month
Please bring items to donate to LAM.
They are always in need of tea and coffee, toiletries, sugar, as well as detergent and paper towels, pet food, and, of course usual food items. They will be in short supply and anything we can donate will help. We are also in need of people to work at LAM on the third Monday of the month with our other team members. If you would like to help this important ministry, please let Fr. Tony know or call Linda in the office and we'll put you on the schedule with an experienced team member who will be able to show you how it all works. Thanks!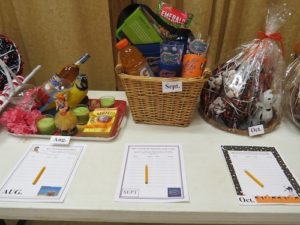 Saturday, July 28 – Good Old Summertime Chicken Dinner and Basket Auction
Don't forget to make your reservation with Virginia.  We've already received some of the baskets and they are fun and exciting.  Remember…if you bring your basket into the office by Monday, the 23, we'll get them wrapped and make an auction card describing the treasures in your basket.
UPDATE – Thank you to everyone who helped with clean up and set up, donated baskets, bid on the auctions and just came to enjoy the evening! The Dinner and Basket Auction was once again a great success and lots of fun with yummy food and an exciting auction. All of the proceeds from the evening go to the operating budget of the church to help support our ministries. Thanks for your support and participation!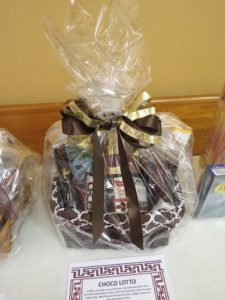 Sunday, July 1
This First Sunday service will be held IN THE CHURCH. Our usual first Sunday potluck will be in the parish hall.
Baskets for the basket auction will be available for your selection. Any one which may call to you or suggest a theme for your auction donation is probably there just for you!
The Good Old Summertime Chicken Dinner and Basket Auction is just around the corner on July 28th.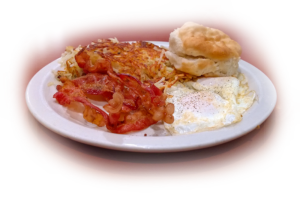 Saturday, June 30
Men's Club Breakfast
8:00am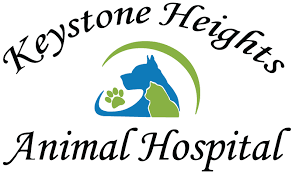 June 27 – 4th Wednesday Dinner and Program 
Our speaker will be Dr. Alex Muniz from Keystone Animal Clinic. As always, dinner will start at 6:30pm and the speaker at 7:00pm. There is no charge for dinner but love offerings are always appreciated.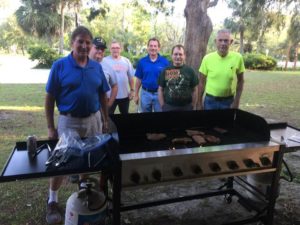 June 21 – Grill-n-Chill
Just bring your own meat and beverage, we'll provide baked potatoes and a garden salad.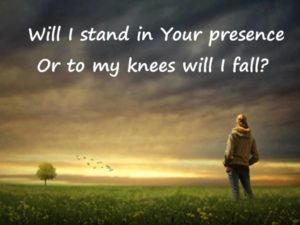 June 14 – Movie Night!
Doors open @ 6pm, movie begins @ 6:30pm
A true story around the circumstances in which the song "I Can Only Imagine" was created, stars Dennis Quaid. The movie, popcorn, drinks and candy are all free!
May 27 – Trinity Sunday
Following the 10am service, members of Trinity Men's Club are grilling Hamburgers and Hot Dogs for us as we celebrate Trinity's birthday!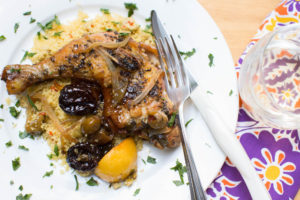 May 23 – 4th Wednesday Dinner
Food and Feasts of the Bible:  John Katterhenry is offering a special menu featuring some of the foods that are found throughout the Bible. The entree will be Chicken Marbella served with some wonderful breads and side dishes.
John will speak afterwards about the research he has done on ancient cuisine.  Please RSVP to the church office so we'll have plenty of food for you.  The dinner is at 6:30pm.  Love offerings are appreciated.
May 20 – THE DAY OF PENTECOST
Gloriosa Lilies, like little bursts of flame, are at the altar.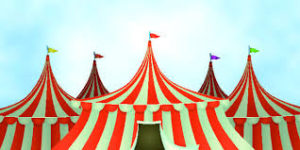 MOVIE NIGHT – Thursday, May 10
A musical inspired by the creation of Barnum & Bailey Circus. As always, the movie, popcorn, candy, and drinks are free. Doors open at 6pm and showtime is 6:30pm.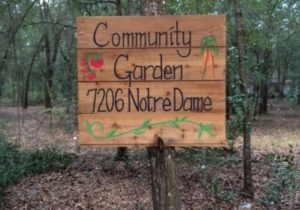 APRIL 25 – 4th Wednesday Spaghetti Dinner
John Katterhenry has lined up another engaging presentation for us! Our speakers will be Teri Sapp and Carey Morford, who represent the non-profit, "Seeds of Grace."  Prior to the program, John & Co. will dish up a delicious spaghetti dinner.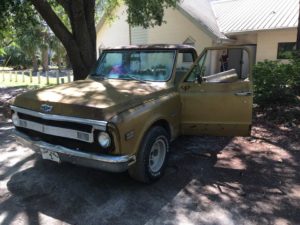 April 20
Check out the new entrance at the back of the parish hall!  Great job, Rodney!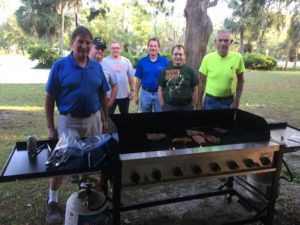 THURSDAY, APRIL 19 – Grill-n-Chill
Looks like the guys ate well AND had a great time! Why not join the group for the next Grill-n-Chill on May 26th!!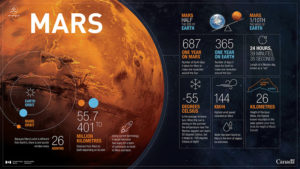 THURSDAY, APRIL 12 – Movie Night – 6pm
Popcorn, candy, drinks, and the movie are all free and available to everyone. So bring your friends and relatives and enjoy a relaxing evening at the flick.
April 1 – Easter Sunday!
HOLY WEEK SERVICES AT TRINITY
March 25 – Palm Sunday – one Sunday service @ 10am
March 26 – Evensong – 6pm
March 27 – Taize – 6pm
March 28 – Soup Supper and Tennebrae @ 6pm
March 29 – Seder @ 6pm (Actual Dinner begins at 5:30pm)
March 30 – Good Friday – noon and 6pm
WEDNESDAYS IN LENT
Soup Supper, on March 21, was hosted by St. Mark's in Starke this evening. A delicious array of soup was enjoyed by all as well as the lively fellowship during dinner. Our program focused on the Episcopal Church; American roots of the church were explored and discussed. Next Soup Supper/Lenten Program will be hosted by Trinity in Melrose on March 28 @ 6pm, when Part 2 will be presented.

THURSDAY, MARCH 15
Men's Club Grill-n-Chill
Just bring your own meat and beverage, we'll provide baked potatoes and a garden salad.
WEDNESDAYS IN LENT – March 14
The hall was full for tonight's soup supper, program, and Eucharist with folks from Trinity, as well as St. Mark's of Starke. Our program for the evening was presented by The Reverend Doug Dupree, the Diocesan Canon Theologian and Rector of the Bishop's Institute for Ministry and Leadership.
Tonight's supper was provided by our Trinity soup chefs with an assortment of 10 different offerings, from Jambalaya to Alaskan Seafood Chowder!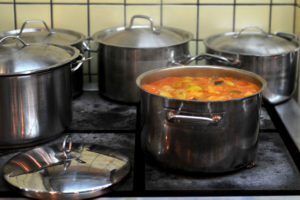 WEDNESDAYS IN LENT
The fourth Wednesday in our series of Lenten programs on the History of Anglicanism will he held at Trinity on Wednesday, March 14, beginning at 6:00pm. Soup supper and the program with discussion is followed by Holy Eucharist. Members of St. Mark's of Starke will be joining us for the evening
  This event is open to the public…all are welcome!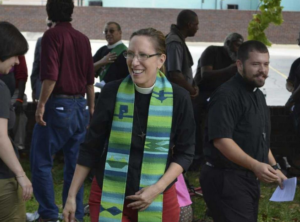 BUSY WEEK AT TRINITY!
3/5 Monday – Home Book Study at the Powell's
3/6 Tuesday – ECW Meeting at 10am
3/7 Wednesday – Community Lenten Luncheon
3/7 Wednesday – Lenten Soup Supper/Program (at St. Mark's)
3/8 Thursday – Movie Night at 6pm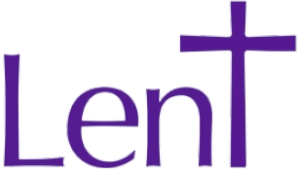 SUNDAY, MARCH 4 – 10am Service
Third Sunday in Lent
This Sunday is the first Sunday of the month, so there will be only one service. It is also the Sunday that we collect for LAM; please be generous. A potluck follows the service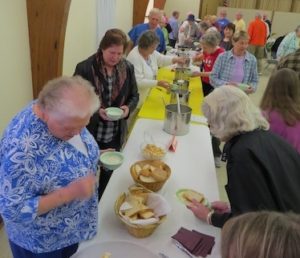 LENTEN SOUP SUPPERS – WEDNESDAYS
February 21 @ St Marks @ 6pm
February 28 @ Trinity @ 6pm
March 7 @ St. Mark's @ 6pm
March 14 @ Trinity @ 6pm
March 21 @ St. Mark's @ 6pm
March 28 @ Trinity @ 6pm
Our series of Lenten services will be held on alternating weeks at either Trinity or St. Mark's in Starke.   A program and Eucharist follow the soup supper. This year the theme will be "Our Anglican Roots," which includes videos, discussion, and special speakers.  Please join us!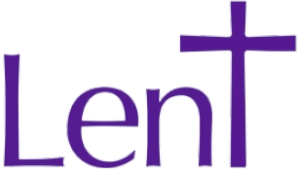 SUNDAY, FEBRUARY 18
First Sunday in Lent
Services at 8:30am and 11:00am
1 To you, O Lord, I lift up my soul; my God, I put my trust in you; *
let me not be humiliated, nor let my enemies triumph over me.
2 Let none who look to you be put to shame; *
let the treacherous be disappointed in their schemes.
– an excerpt from Psalm 25, which is appointed for the day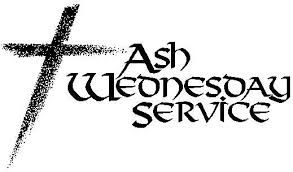 WEDNESDAY, FEBRUARY 14
Two Ash Wednesday Services:
Noon and 6pm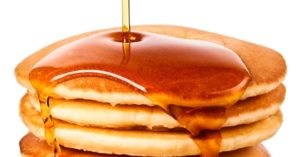 TUESDAY, FEBRUARY 13 from 5-7pm
PANCAKES FOR SUPPER?? YES!!!
It's time for the Troop #109 Annual Pancake Supper!
$5 per person; under 3 are free
(no more than $20 per family)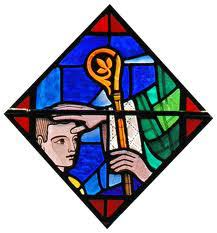 SUNDAY, FEBRUARY 11 – ONE SERVICE @ 10am
Bishop Henderson will be with us for confirmations. There will be only one service at 10:00am with a pot luck dinner following. Fryers chicken will be provided, so please brings side dishes or desserts to share if you are able.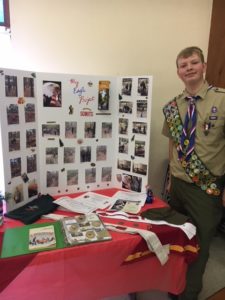 CELEBRATING BOY SCOUT SUNDAY AT TRINITY
So happy to have members of Troop #109 celebrate Boy Scout Sunday with us today! We are so proud of our troop!
Congratulations to our newest Eagle Scout, Jacob Lowe! For his Eagle project, Jacob was the project manager to lead a crew as they blazed and widened trails in the Welaka State Forest. We are very proud of Jacob and all that he has accomplished in his scouting career!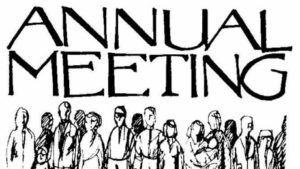 ANNUAL MEETING
Sunday February 4 – One service at 10am
Our Annual Meeting was embedded into our Sunday service – brilliant idea!! Trinity's Delegate, Jean Giesel, reported on the annual Diocesan Convention, several representatives of our wonderful ministries briefly spoke about their work, and the 2018 budget was presented. "Departing" vestry members, Jeanne S Homany and Laurie Alsobrook, were acknowledged for their service. By acclamation, new vestry members, Elaine Ashley and Bob Hood were received. Many thanks to Elaine and Bob for stepping up!
SPAGHETTI SUPPER
Wednesday, January 24 @ 6:30pm
The 4th Wednesday Spaghetti Dinner included a short talk by Dan Dorosheff, Fish and Wildlife Biologist, on invasive plants of the lake area and their management.

Have you visited the Trinity Episcopal Church Facebook page?  Check us out and please "LIKE" the page. When you click "LIKE" the page, it will then appear in your feed so that you can keep up-to-date.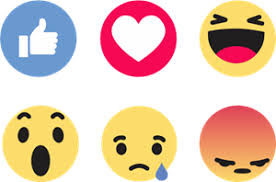 Also, did you know that when you "react" a post, it helps get the word out about the good things we are doing at Trinity.
So, get your pointer finger ready and give Trinity a Facebook boost!
 On-going programs:

The Home Fellowship meeting at Fr. Tony's and Ann's starts at 6:00pm every Monday evening. There is a new study on 1 Corinthians. Every-one is invited. Please let Fr. Tony know if you would like to come or if you need a map to their house for the meeting. There will not be a meeting the first two weeks of July, but they will resume on Monday, July16th.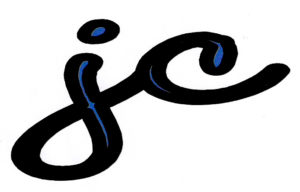 Sunday School – JC and the Gospel!
JC and the Gospel – Sundays at 9:30am in the Forum Room.  Everyone is welcome!  It's a fun and informative class and discussion.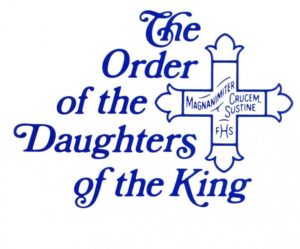 DOK News
The Daughters of the King will host a seven week study of the hymn "O Come, O come, Emmanuel" on Wednesdays at 10:30am.  Each week will include a verse of the hymn, music, poetry and a devotional Bible Study.  If you have questions or would like additional information, please call LaVonne Mackey.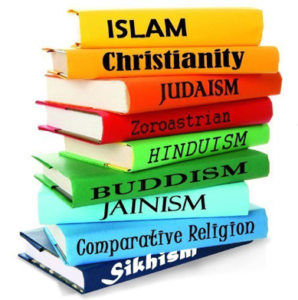 A study of Comparative Religions is held Tuesdays at 1:30 in the Wicker Room.  Everyone is welcome!  Most lessons will be independent and not depend on having been here the prior week, so if you need to miss one or two, that won't mean you have to miss the others.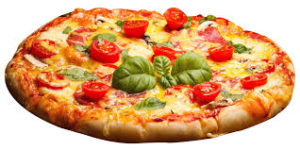 Betty's on Tuesdays at noon. There is often a discussion of the coming week's lessons and sometimes just a discussion, but it's always fun and interesting!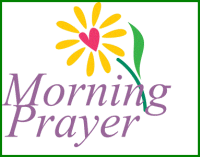 Morning Prayer Monday and Wednesday @9:00am
Everyone is welcome to the service which brings much
tradition and is part of the history of the Episcopal
Church. Plus, it's a wonderful way to start the day!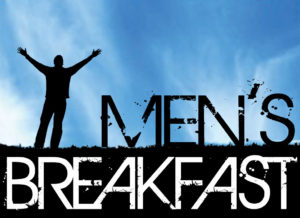 Trinity Men's Club Breakfast
Last Saturday of each month
Begins at 8:30am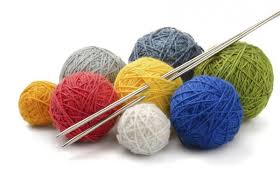 Sister's Circle
Tuesdays at 10am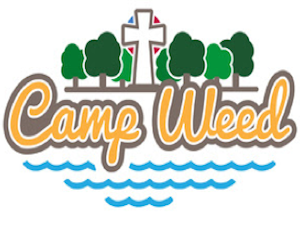 Online registration for Camp Weed events
Summer Camp, Happening, The Bishop's Institute, Cursillo, Vocare, BreakOut!, New Beginnings and more;  click on the Camp Weed logo at left.