Sundays – 8:30 and 11am*
*the First Sunday of each month – 1oam
Wednesday Eucharist – 6pm
Mon & Wed – Morning Prayer @ 9am
Our Vision is to be relevant to the Lake Region Community; serving and drawing others to the Gospel of Jesus Christ as a growing Episcopal Church.  Please join us!

Server Schedule April through June 2018
What's happening at Trinity:
April 1 – Easter Sunday!
HOLY WEEK SERVICES AT TRINITY
March 25 – Palm Sunday – one Sunday service @ 10am
March 26 – Evensong – 6pm
March 27 – Taize – 6pm
March 28 – Soup Supper and Tennebrae @ 6pm
March 29 – Seder @ 6pm (Actual Dinner begins at 5:30pm)
March 30 – Good Friday – noon and 6pm
WEDNESDAYS IN LENT
Soup Supper, on March 21, was hosted by St. Mark's in Starke this evening. A delicious array of soup was enjoyed by all as well as the lively fellowship during dinner. Our program focused on the Episcopal Church; American roots of the church were explored and discussed. Next Soup Supper/Lenten Program will be hosted by Trinity in Melrose on March 28 @ 6pm, when Part 2 will be presented.

THURSDAY, MARCH 15
Men's Club Grill-n-Chill
Just bring your own meat and beverage, we'll provide baked potatoes and a garden salad.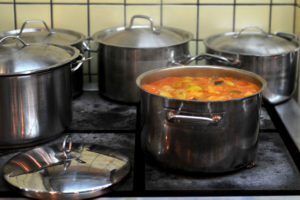 WEDNESDAYS IN LENT
The fourth Wednesday in our series of Lenten programs on the History of Anglicanism will he held at Trinity on Wednesday, March 14, beginning at 6:00pm. Soup supper and the program with discussion is followed by Holy Eucharist. Members of St. Mark's of Starke will be joining us for the evening
  This event is open to the public…all are welcome!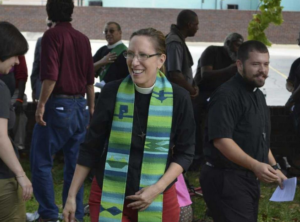 BUSY WEEK AT TRINITY!
3/5 Monday – Home Book Study at the Powell's
3/6 Tuesday – ECW Meeting at 10am
3/7 Wednesday – Community Lenten Luncheon
3/7 Wednesday – Lenten Soup Supper/Program (at St. Mark's)
3/8 Thursday – Movie Night at 6pm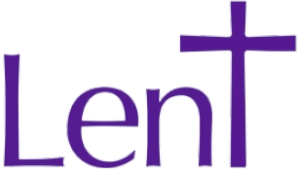 SUNDAY, MARCH 4 – 10am Service
Third Sunday in Lent
This Sunday is the first Sunday of the month, so there will be only one service. It is also the Sunday that we collect for LAM; please be generous. A potluck follows the service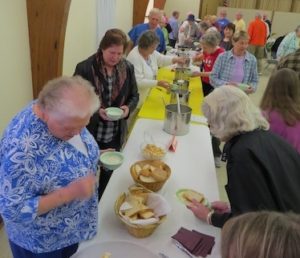 LENTEN SOUP SUPPERS – WEDNESDAYS
February 21 @ St Marks @ 6pm
February 28 @ Trinity @ 6pm
March 7 @ St. Mark's @ 6pm
March 14 @ Trinity @ 6pm
March 21 @ St. Mark's @ 6pm
March 28 @ Trinity @ 6pm
Our series of Lenten services will be held on alternating weeks at either Trinity or St. Mark's in Starke.   A program and Eucharist follow the soup supper. This year the theme will be "Our Anglican Roots," which includes videos, discussion, and special speakers.  Please join us!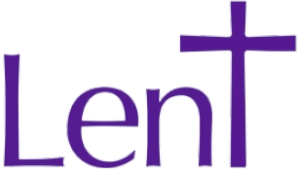 SUNDAY, FEBRUARY 18
First Sunday in Lent
Services at 8:30am and 11:00am
1 To you, O Lord, I lift up my soul; my God, I put my trust in you; *
let me not be humiliated, nor let my enemies triumph over me.
2 Let none who look to you be put to shame; *
let the treacherous be disappointed in their schemes.
– an excerpt from Psalm 25, which is appointed for the day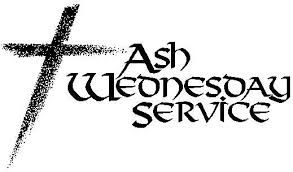 WEDNESDAY, FEBRUARY 14
Two Ash Wednesday Services:
Noon and 6pm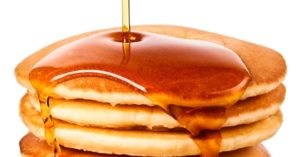 TUESDAY, FEBRUARY 13 from 5-7pm
PANCAKES FOR SUPPER?? YES!!!
It's time for the Troop #109 Annual Pancake Supper!
$5 per person; under 3 are free
(no more than $20 per family)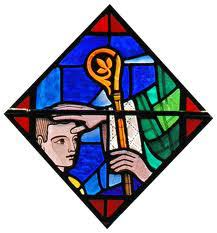 SUNDAY, FEBRUARY 11 – ONE SERVICE @ 10am
Bishop Henderson will be with us for confirmations. There will be only one service at 10:00am with a pot luck dinner following. Fryers chicken will be provided, so please brings side dishes or desserts to share if you are able.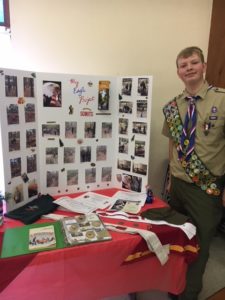 CELEBRATING BOY SCOUT SUNDAY AT TRINITY
So happy to have members of Troop #109 celebrate Boy Scout Sunday with us today! We are so proud of our troop!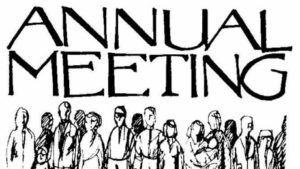 ANNUAL MEETING
Sunday February 4 – One service at 10am
Our Annual Meeting was embedded into our Sunday service – brilliant idea!! Trinity's Delegate, Jean Giesel, reported on the annual Diocesan Convention, several representatives of our wonderful ministries briefly spoke about their work, and the 2018 budget was presented. "Departing" vestry members, Jeanne S Homany and Laurie Alsobrook, were acknowledged for their service. By acclamation, new vestry members, Elaine Ashley and Bob Hood were received. Many thanks to Elaine and Bob for stepping up!
SPAGHETTI SUPPER
Wednesday, January 24 @ 6:30pm
The 4th Wednesday Spaghetti Dinner included a short talk by Dan Dorosheff, Fish and Wildlife Biologist, on invasive plants of the lake area and their management.

Have you visited the Trinity Episcopal Church Facebook page?  Check us out and please "LIKE" the page. When you click "LIKE" the page, it will then appear in your feed so that you can keep up-to-date.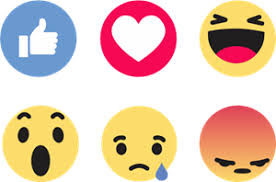 Also, did you know that when you "react" a post, it helps get the word out about the good things we are doing at Trinity.
So, get your pointer finger ready and give Trinity a Facebook boost!
 On-going programs:

Home Fellowship at the home of Fr. Tony and Ann Powell starts at 6:00pm every MONDAY.  Everyone is invited.  Please contact Fr. Tony if your need directions to their house for the meeting.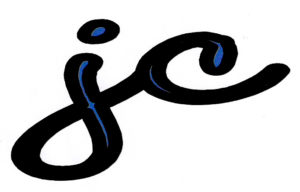 Sunday School – JC and the Bible!
JC and the Bible is going to be after the services on Sunday rather than before the service.  Everyone is welcome!  It's a fun and informative class and discussion.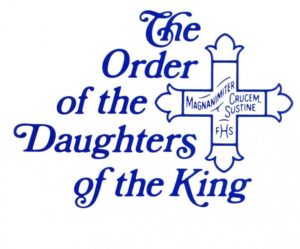 DOK News
The Daughters of the King will host a seven week study of the hymn "O Come, O come, Emmanuel" on Wednesdays at 10:30am.  Each week will include a verse of the hymn, music, poetry and a devotional Bible Study.  If you have questions or would like additional information, please call LaVonne Mackey.

Tai Chi class
Mondays and Thursdays @ 10am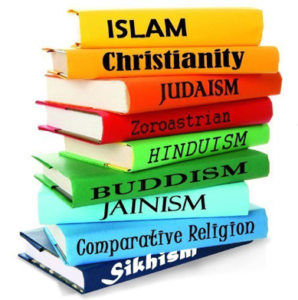 A study of Comparative Religions is held Tuesdays at 1:30 in the Wicker Room.  Everyone is welcome!  Most lessons will be independent and not depend on having been here the prior week, so if you need to miss one or two, that won't mean you have to miss the others.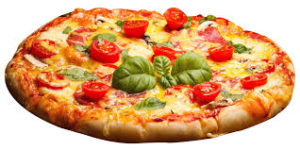 Betty's on Tuesdays at noon. There is often a discussion of the coming week's lessons and sometimes just a discussion, but it's always fun and interesting!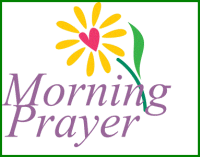 Morning Prayer Monday and Wednesday @9:00am
Everyone is welcome to the service which brings much
tradition and is part of the history of the Episcopal
Church. Plus, it's a wonderful way to start the day!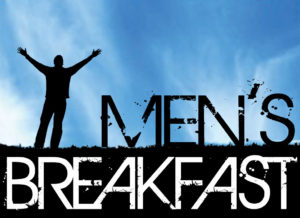 Trinity Men's Club Breakfast
Last Saturday of each month
Begins at 8:30am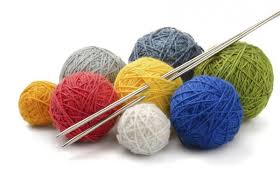 Sister's Circle
Tuesdays at 10am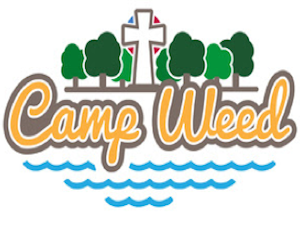 Online registration for Camp Weed events
Summer Camp, Happening, The Bishop's Institute, Cursillo, Vocare, BreakOut!, New Beginnings and more;  click on the Camp Weed logo at left.