SUMMER SCHEDULE:
One service at 10am in the church.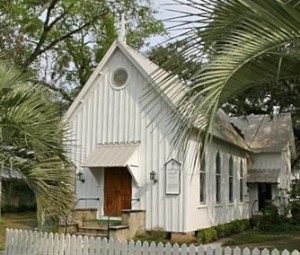 Regular worship times resume in the fall:
Sundays – 8:30 and 11am*
*the First Sunday of each month – 1oam
Wednesday Eucharist – 6pm
Mon & Wed – Morning Prayer @ 9am
Our Vision is to be relevant to the Lake Region Community; serving and drawing others to the Gospel of Jesus Christ as a growing Episcopal Church.  Please join us!
Upcoming Events:
Trinity Sunday – June 11 – 10am
One service in the Parish Hall.
Trinity Sunday is our namesake celebration day!
Please wear your purple Trinity t-shirt OR wear anything purple.  Following the service, we will have a potluck lunch with ham and dessert provided…but will be happy to have you bring some of those yummy side dishes you're so well known for making.
NEW! Tai Chi class
Begins June 12 @ 10am
The Men's Club Grill 'n Chill!
Thursday, June 15 @ 7:00pm
bring your own meat and beverage…
the grill will be HOT!
Calling all Volunteers!
Many of our ushers and greeters will be gone
for a while on vacations, so if you would like to
serve one Sunday (or more) a month, or if you
would like to serve at the Altar or be a reader,
please speak to Father Tony and let him know.
Recent Events:
New look!
Kudos to our own Sharon Jax for the crisp new look in the "Wicker Room."  Thank you!
April 16 – Easter Sunday Service at 10am
Following the 10 am service, light refreshments were served on the veranda,  PLUS an Easter Egg Hunt on the front lawn!  Images from Easter Sunday below:
Images from Holy Week
Soup Suppers with St. Marks
Many thanks to Cinnie and her team of soup chefs and behind-the-scene organizers for our delicious soup suppers during Lent.  Thanks also go to our music team: Will, Mark and Fr. Tony!
April 7 – Melrose Elementary School Sixth Grade Class takes a tour of Historic Melrose.  The tour, or course, would not be complete without a visit to Trinity and our thrift store!
On-going programs:
A new study of Comparative Religions is held Tuesdays at 1:30 in the Wicker Room.  Everyone is welcome!  Most lessons will be independent and not depend on having been here the prior week, so if you need to miss one or two, that won't mean you have to miss the others.
Betty's on Tuesdays at

noon

. There is often a discussion of the coming week's lessons and sometimes just a discussion, but it's always fun and interesting!
Morning Prayer Monday and Wednesday @9:00am
Everyone is welcome to the service which brings much
tradition and is part of the history of the Episcopal
Church. Plus, it's a wonderful way to start the day!
Trinity Men's Club Breakfast
Last Saturday of each month
Begins at 8:30am
Sister's Circle
Tuesdays at 10am
Online registration for Camp Weed events
Summer Camp, Happening, The Bishop's Institute, Cursillo, Vocare, BreakOut!, New Beginnings and more;  click on the Camp Weed logo at left.