Sundays 8:30 and 11am*
*First Sunday of each month – 1oam
Wednesday evening 6pm
Our Vision is to be relevant to the Lake Region Community; serving and drawing others to the gospel of Jesus Christ as a growing Episcopal Church.  Please join us!
Boy Scout Troop #109 holds their annual SHROVE TUESDAY PANCAKE SUPPER   Tuesday, February 17 @ 5:00-7:00pm ~ $5 Please support our Boy Scouts!
Ash Wednesday Services ~ 2/18 ~ noon and 6pm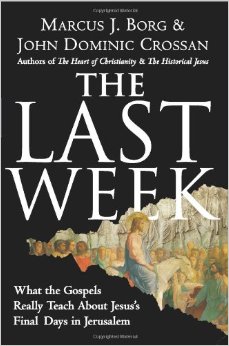 The book, "The Last Week: What the Gospels Really Teach About Jesus's Final Days in Jerusalem" will be the subject of the Lenten Book Study this year.  Beginning on Sunday, 2/22, Fr. Kidd will lead the study between services.  Fr. Tony will also lead the book study on Tuesday afternoons at 1:30pm, beginning 2/24.  If you are interested in participating in this class, please call Fr. Tony of the church office to sign-up so we can be sure to order enough books ($15 each).