2021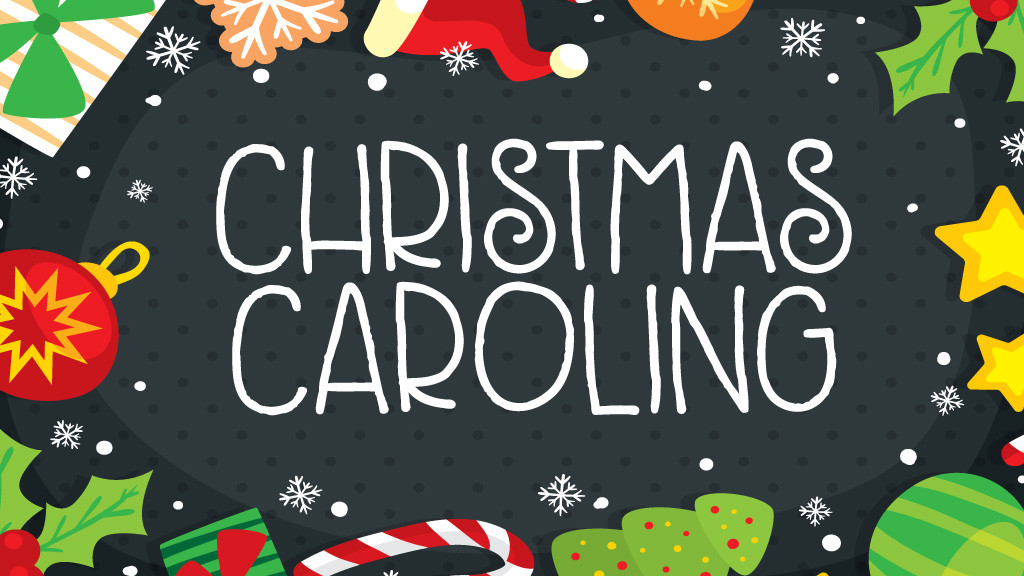 THE CAROLING CARAVAN Jean Giesel did a fantastic job organizing our Caroling Caravan, complete with pizza, maps and song lists. (Our group sounded much, much better when we were joined by Margaret at her home 🙂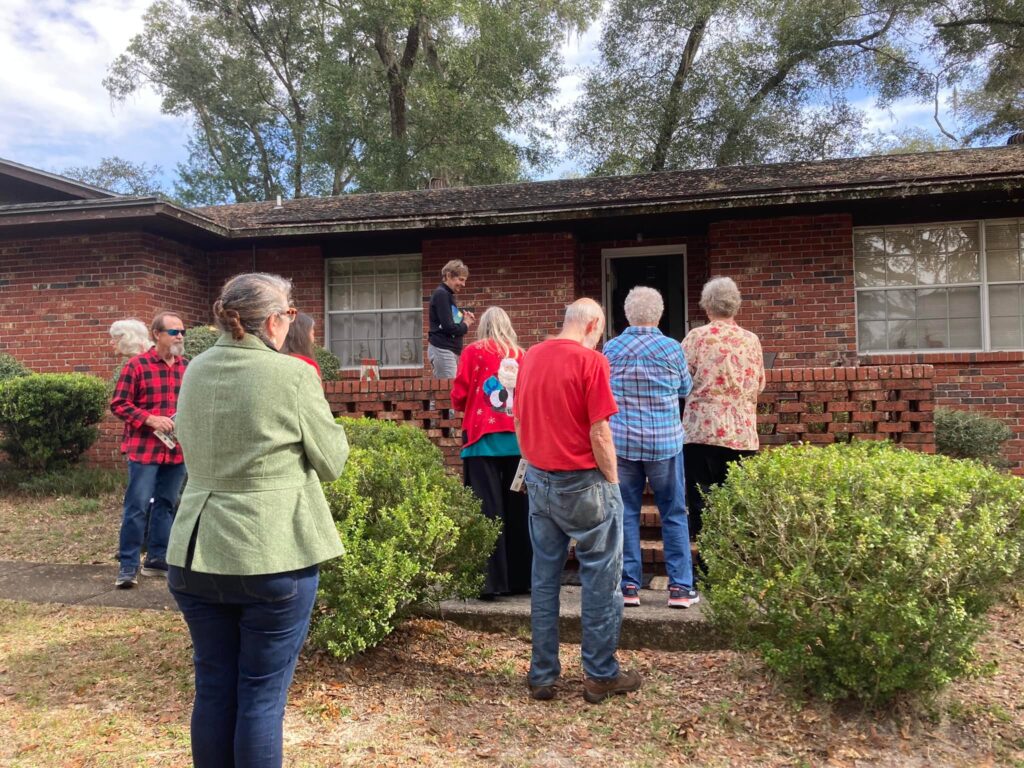 Vestry Zoom Meeting for December – Kudos all around in the Outreach report:
Thanksgiving in the Park – 325 meals served by members of Trinity, the community, with help from Troop 109
Served pizza to Troop 109 in thanks for all of their help
A Caroling Caravan organized for 12/19
Merry Melrose – Over 300 toys were handed out at the parade
Nativity Walk – Many thanks to folks for sharing a Nativity display
Angel Tree – Packages were delivered to MES; thank you Angels!
Pack-a-Sack – Kudos to Elaine, Joyce, and Glenda for filling the sac ks each week. Tax-deductible contributions are needed to cover what weekly expenditure for this worth-while program.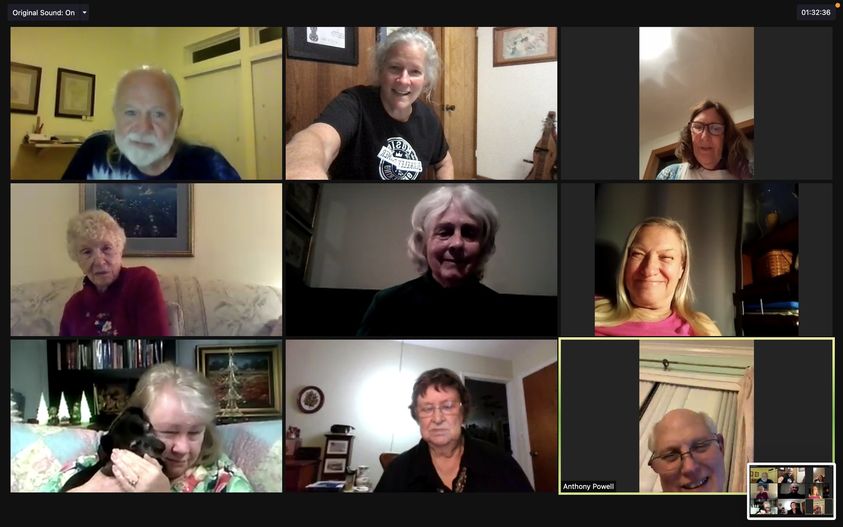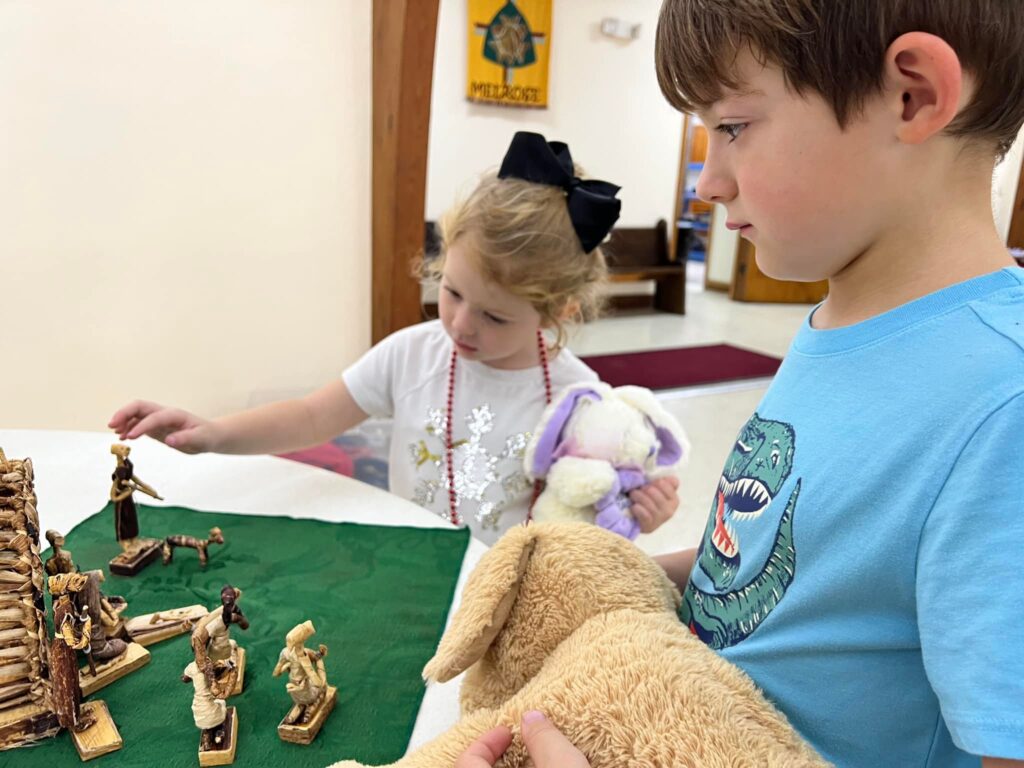 The Nativity Walk followed the Merry Melrose parade on Saturday, December 11. Nativities from different countries were on display, made of various materials from palm leaves to stone and tin are on display. Cocoa and cookies with Christmas music led by Will Flynn were enjoyed by all.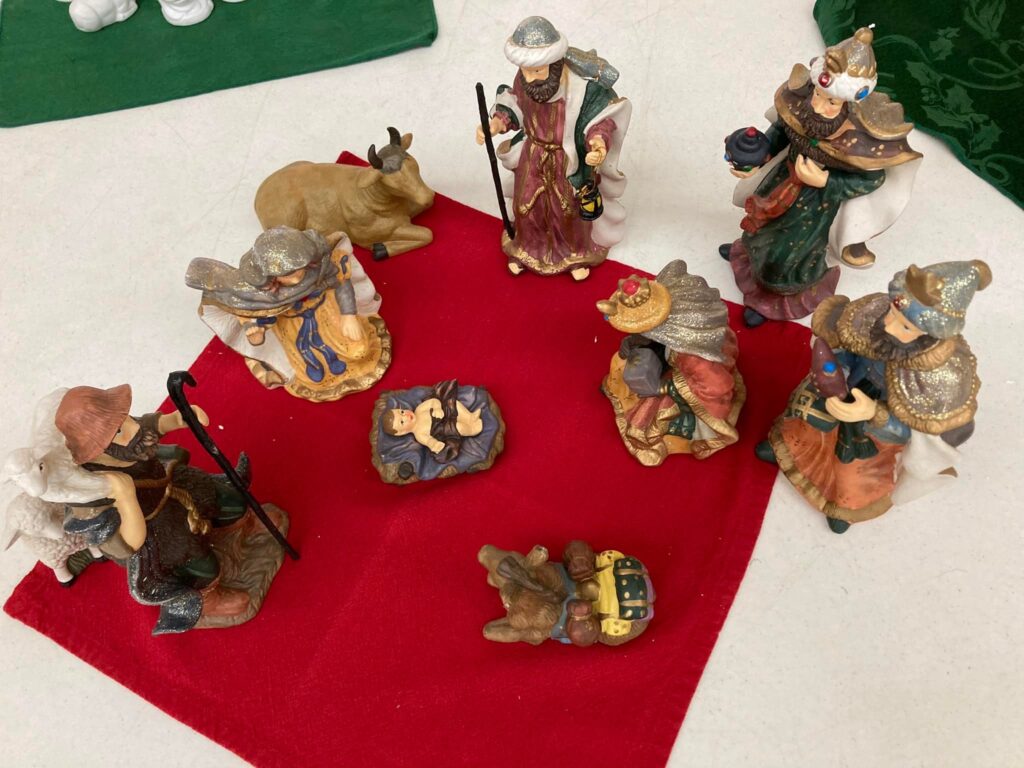 Wednesday, December 8 GRILL 'N CHILL Bring what you want to cook on the grill. We will furnish salad and dressing, baked potato, ice tea and water. If you what a different beverage you can bring that. Everyone is invited not just men!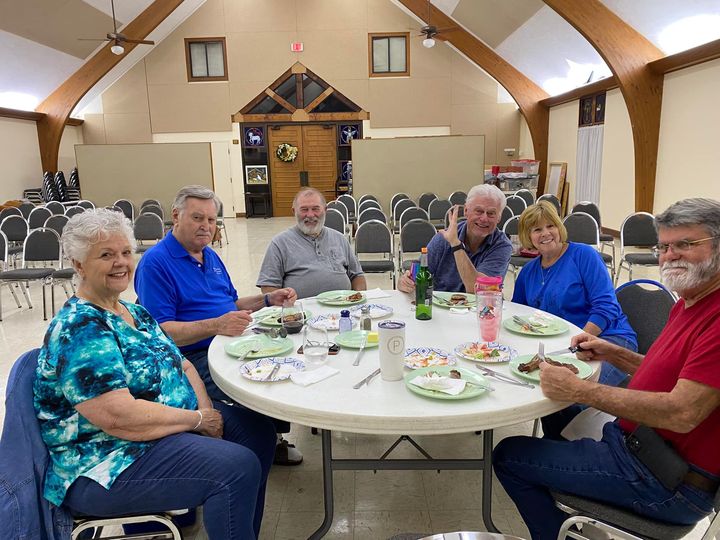 ECW Luncheon
Saturday, December 4
lunch and fellowship
decorate Chrismon ornaments
select a child from the Angel Tree
fun gift exchange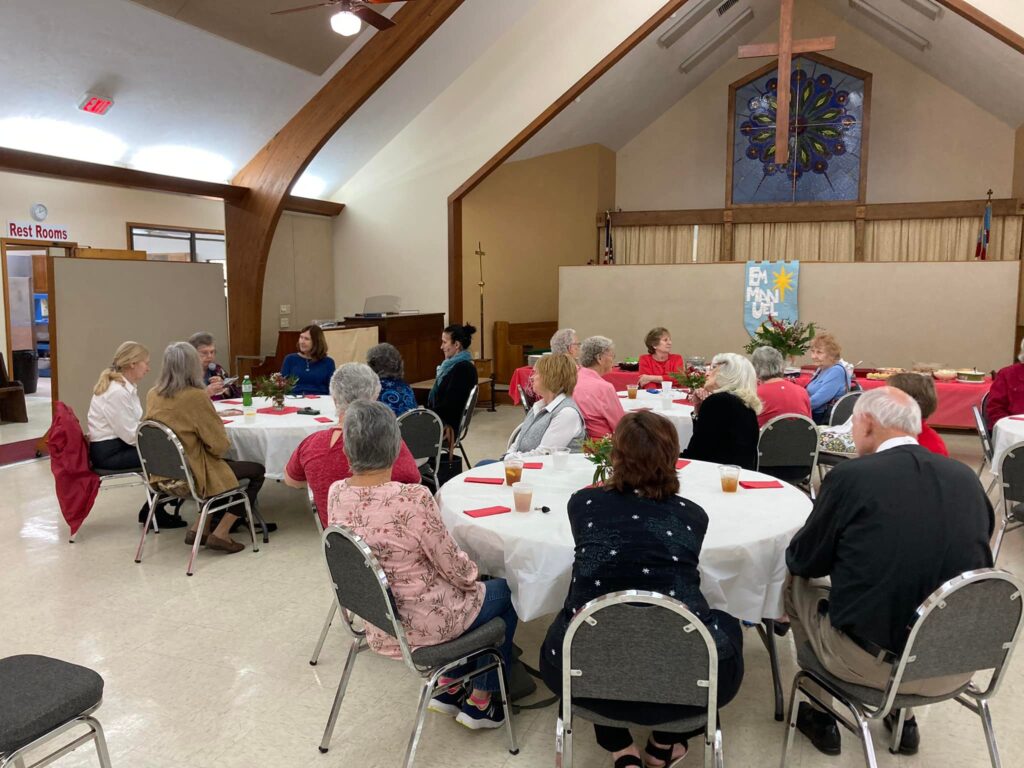 Thanksgiving in the Park
Dinners were prepared, sacked, and placed on the table for pick-up – 325 dinners in all! Members of Trinity, people from the community and Boy Scout Troop 109 pitched in to help with the success of the day.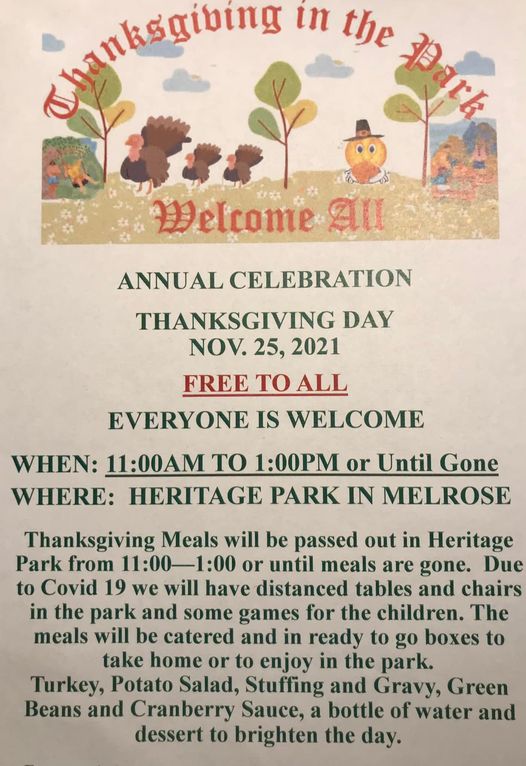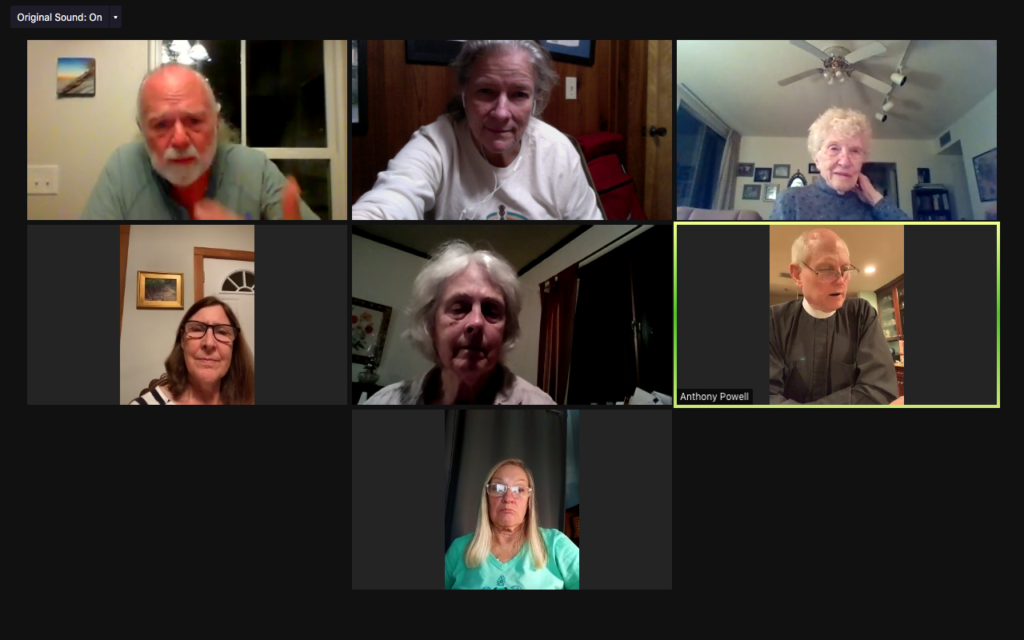 Vestry on Zoom – November's very productive meeting! What's ahead?
Thanksgiving in the Park!
Search continues for a church organist
Calling all pledges for 2022!
Kudos to all volunteers for a spectacular TRINITY BAZAAR!
FALL BAZAAR Friday, Nov. 12, 2-6 pm Saturday, Nov. 13, 9-3 pm Chili Supper Friday begins at 3 pm Barbecue Saturday, 11-1 pm
Bake Sale, Jams, Jellies, Antiques, Furniture, Collectibles, Art, Quality Housewares – Renewed, Recycled, Repurposed! Plants, Christmas Selection, Crafts, Jewelry, Quality Pre-owned Clothes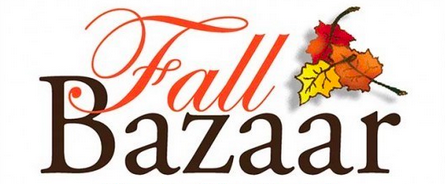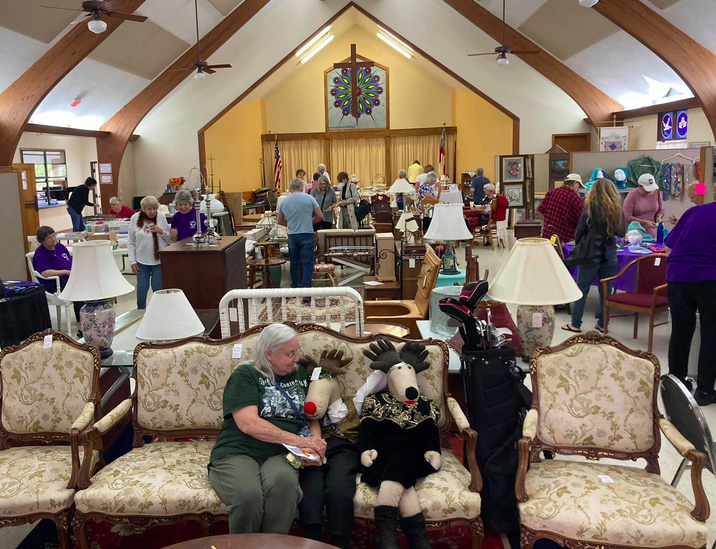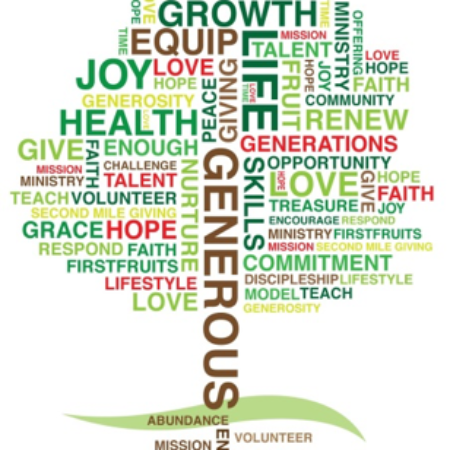 November is Stewardship month when our pledges are collected enabling our budget to be made for next year. Please thoughtfully and prayerfully consider your pledge and drop in in the offering plate or mail it to the office. If you've lost track of your pledge card there are extras in the bulletin basket.
United Thank Offering gives grants to many ministries throughout the church which need a helping hand. The Ingathering for UTO is at the end of November and there are boxes and envelopes at the back of the hall if you would like to pick one up. These are also handy to keep in your car or on your counter top to be able to express your thanks to Our Lord with a prayer and a coin throughout the year.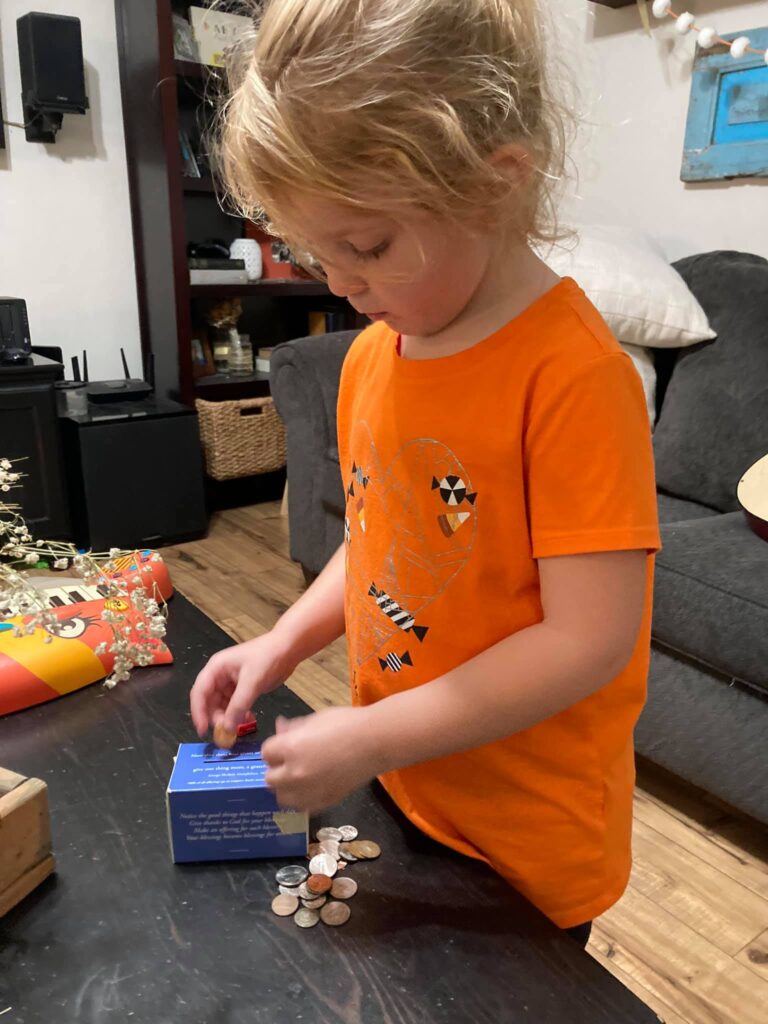 ECW Meeting
Tuesday, November 2 – Meeting begins at 10:00am in the Parish Hall. Making beautiful Fall swags!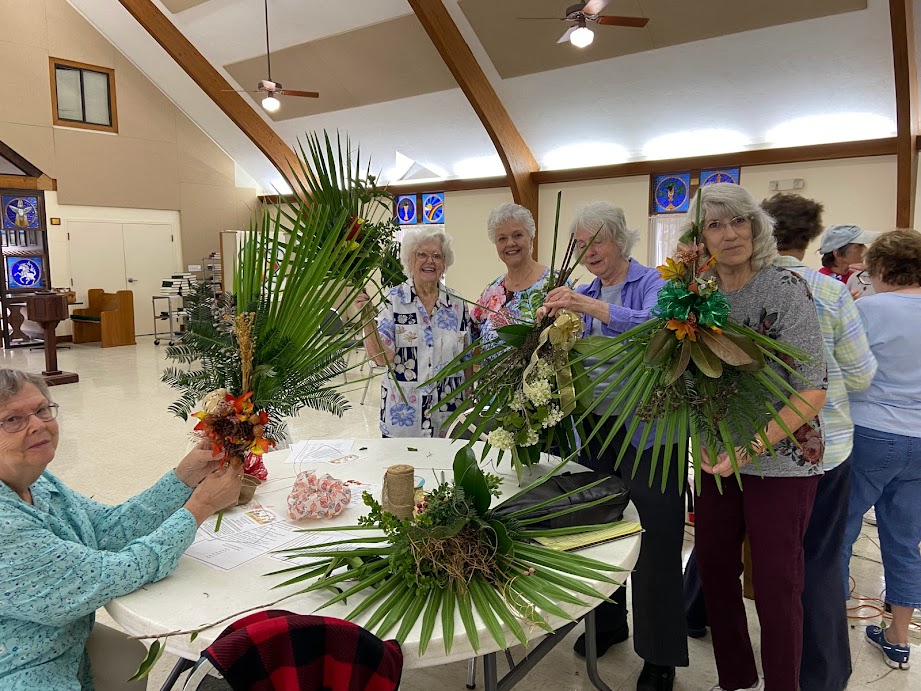 ECW Meeting
Tuesday, October 5 – Meeting begins at 10:00am in the Parish Hall.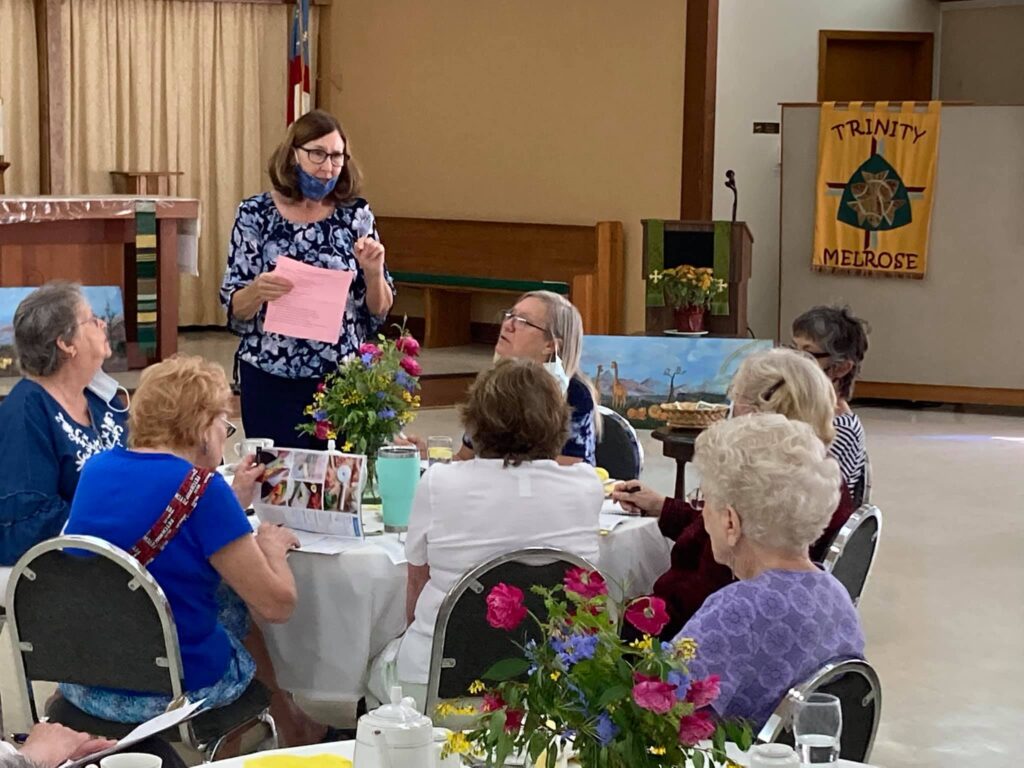 Blessing of the Animals
Saturday, October 2
Melrose Heritage Park
10:00 am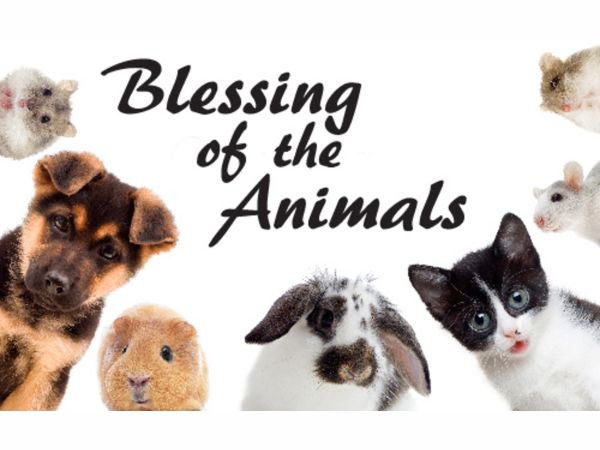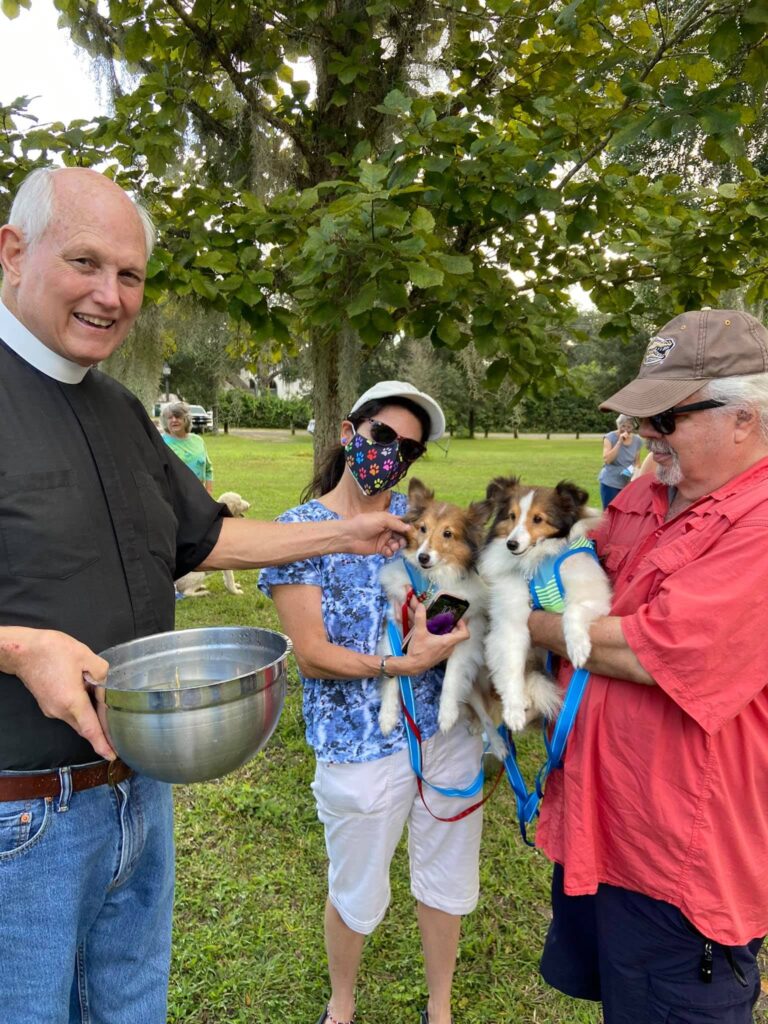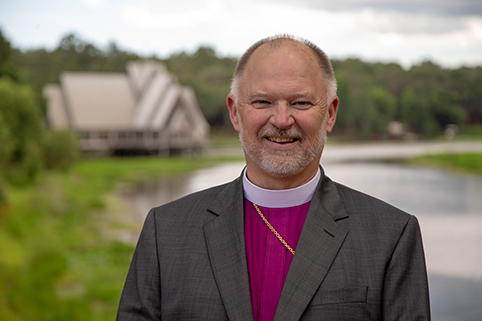 Bishop Howard to visit Trinity
Bishop Howard will be visiting us on Sunday, September 12 at 10am. If you would like to be Confirmed, Received, or want to reaffirm your faith in Christ, please contact Fr. Tony.
Good Old Summertime Dinner & Basket Auction
The Good Old Summertime Chicken Dinner and Basket Auction should be more fun than ever this year! The dinner will be on Saturday, July 24th, at noon rather than in the evening so we can spread out a little more. Amazingly each year we have held the auction we have had a different selection of fascinating and wonderful baskets so it will be fun to see what we have this year.
Photos from the 2021 Good Old Summertime event: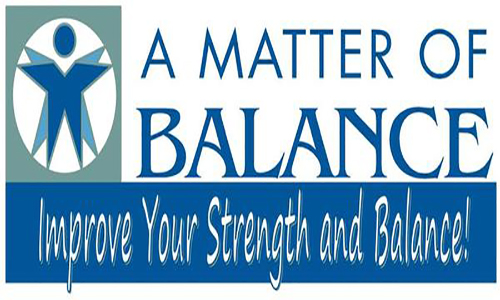 Elder Options is holding a Balance Class starting Monday, July 12th, There are still a few spots left and if you'd like to join the class just come to the Parish Hall a little before 10:0am on Monday.  This class helps to learn some basic techniques for those who may have a difficult time will balance and much of it will be sitting.  Exercises can be done with or without a chair to help.  The classes will be for two hours each on Mondays and Thursdays.
The Furniture Bazaar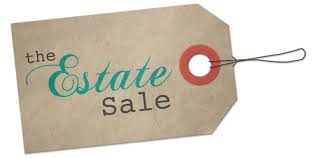 The contents of a prestigious home in Jacksonville and a lovely farmhouse in Waldo were donated to Trinity Episcopal Church for the Furniture Bazaar on May 20 -22. Many thanks to all who organized the event and also to those who supported the sale, thereby supporting Trinity's outreach!! Find out more here!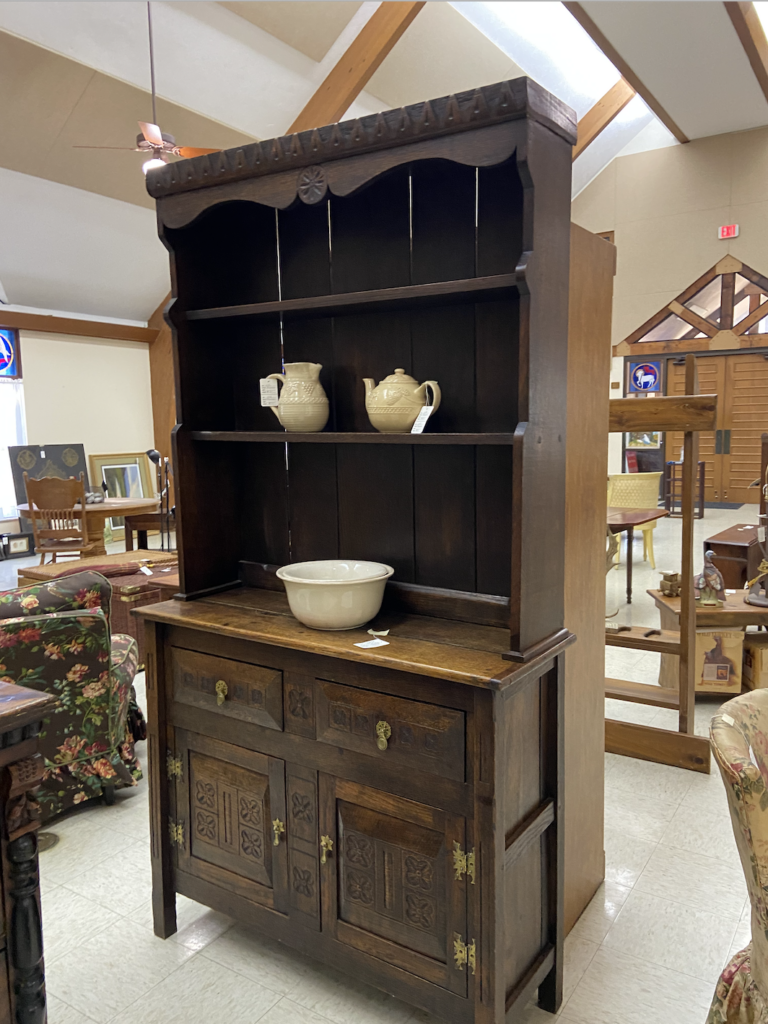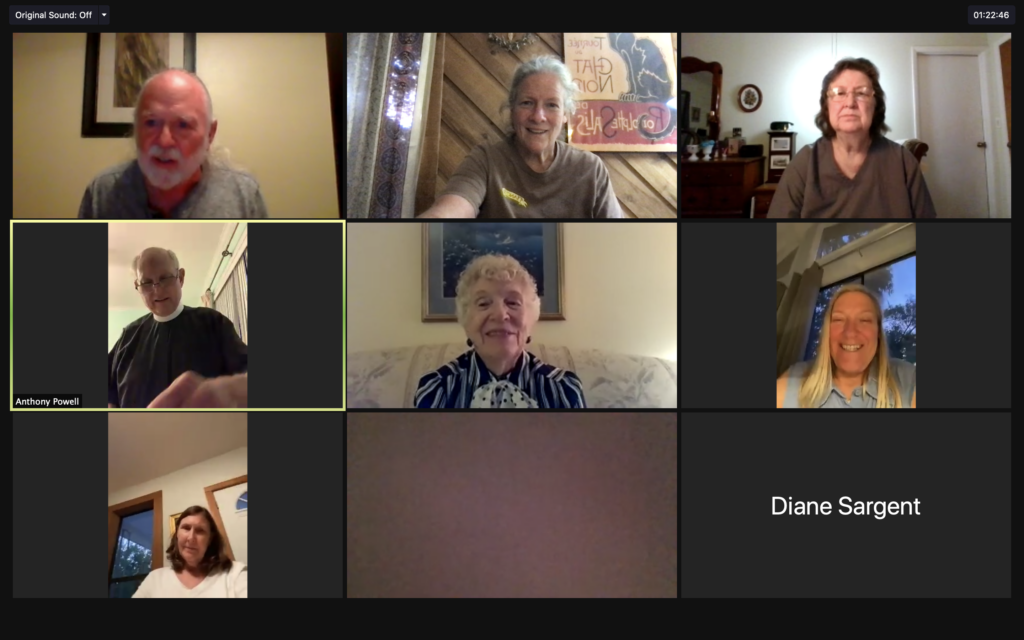 Vestry Zoom Meeting Wednesday, May 19
HAPPY EASTER! It was a glorious day! Do you have any photos to add? Please send your favorites to alsobr[email protected] and they will be included in our Easter Gallery!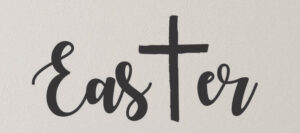 EASTER SUNDAY April 4, 2021 Seating is limited Reservations are required.  Masks are required.
Please call 475-2177 and leave a message by Wednesday at noon if you would like to make a reservation for the Easter service. We will then be able to properly distance the seating.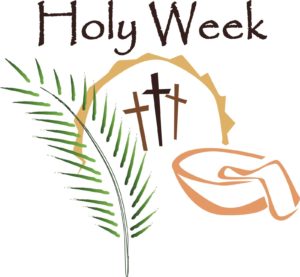 Holy Week Services: Maundy Thursday @ 6pm Good Friday Services @ noon and 6pm
Please remember that masks are required at all services you attend in person. We will have some masks available at the door if you don't have one or should forget yours.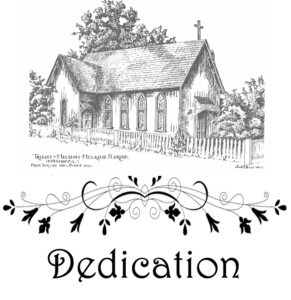 Sunday, March 21 A DAY TO CELEBRATE! Parishioners, friends, family, and Scouts were present to witness the dedication and unveiling of the State Historic Marker installed in front of the church.
Hats off to the committee of Kathy Warren, Jean Marshall, and Jean Giesel, who worked on this project for over a year to make it happen!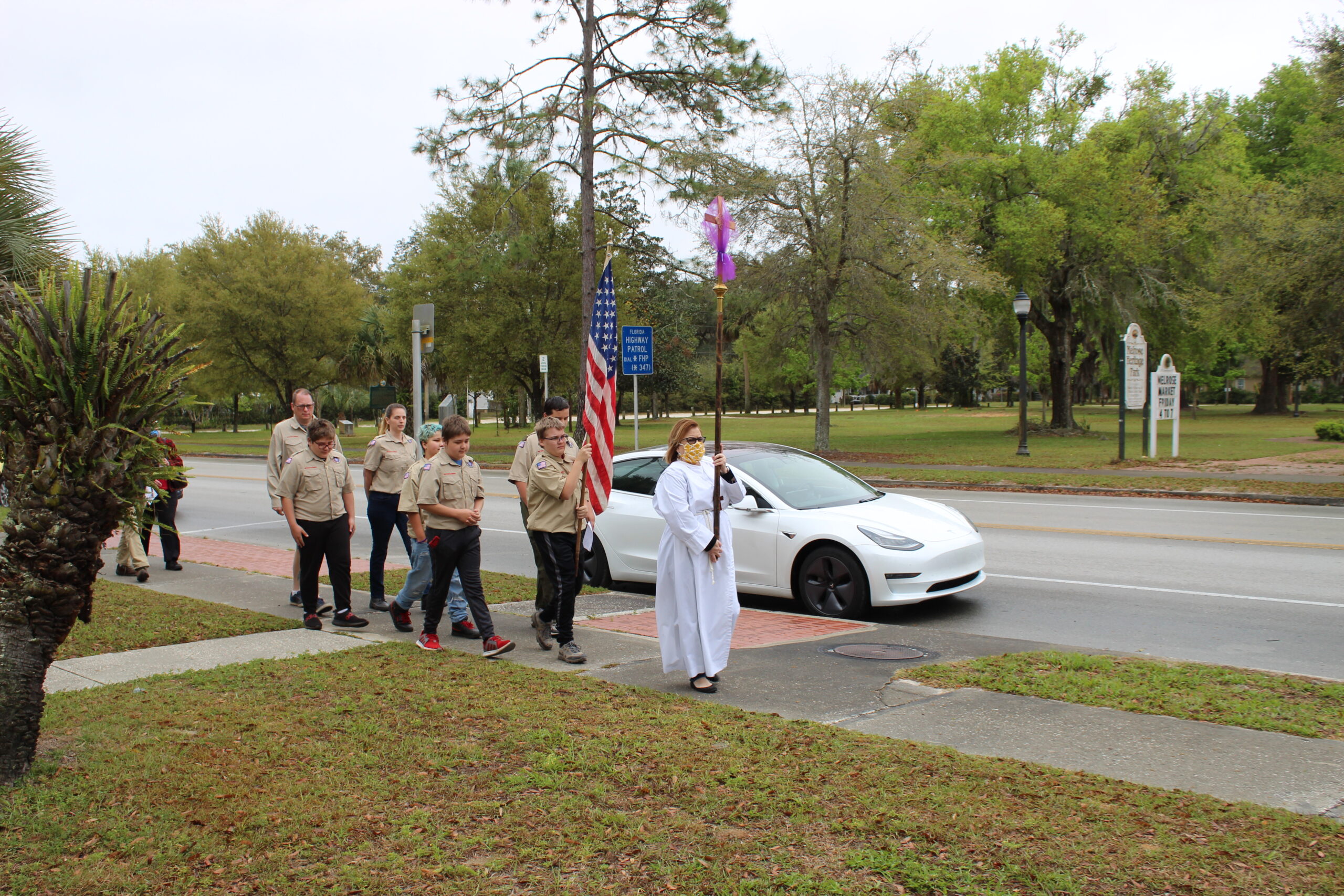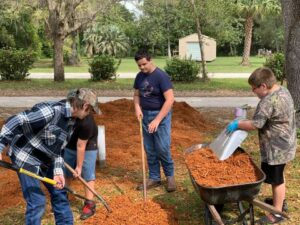 Thursday, March 18 THANK YOU!! Troop 109 service hours at Trinity. Great job! 10 yards of mulch!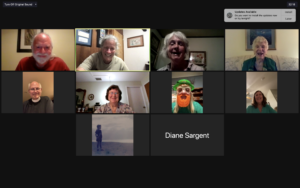 Vestry Zoom Meeting March 17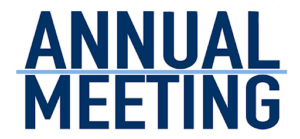 THE PARISH ANNUAL MEETING Sunday, February 14 Immediately following the service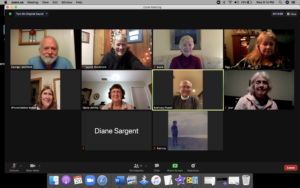 Vestry Zoom Meeting January 20